The 2015 Marketo Summit was an amazing week of sessions, keynotes, parties, and knowledge sharing. As one of the premier digital marketing conferences today, the folks over at Marketo really outdid themselves this year. From John Legend's piano ballads to renting out City Hall and painting the town purple, they really went all in. Bringing together over 6,000 marketers can be quite an undertaking yet this conference didn't seem to overwhelm the attendees, the city, or the event staff. Here are some key takeaways from this week in case you weren't able to make it.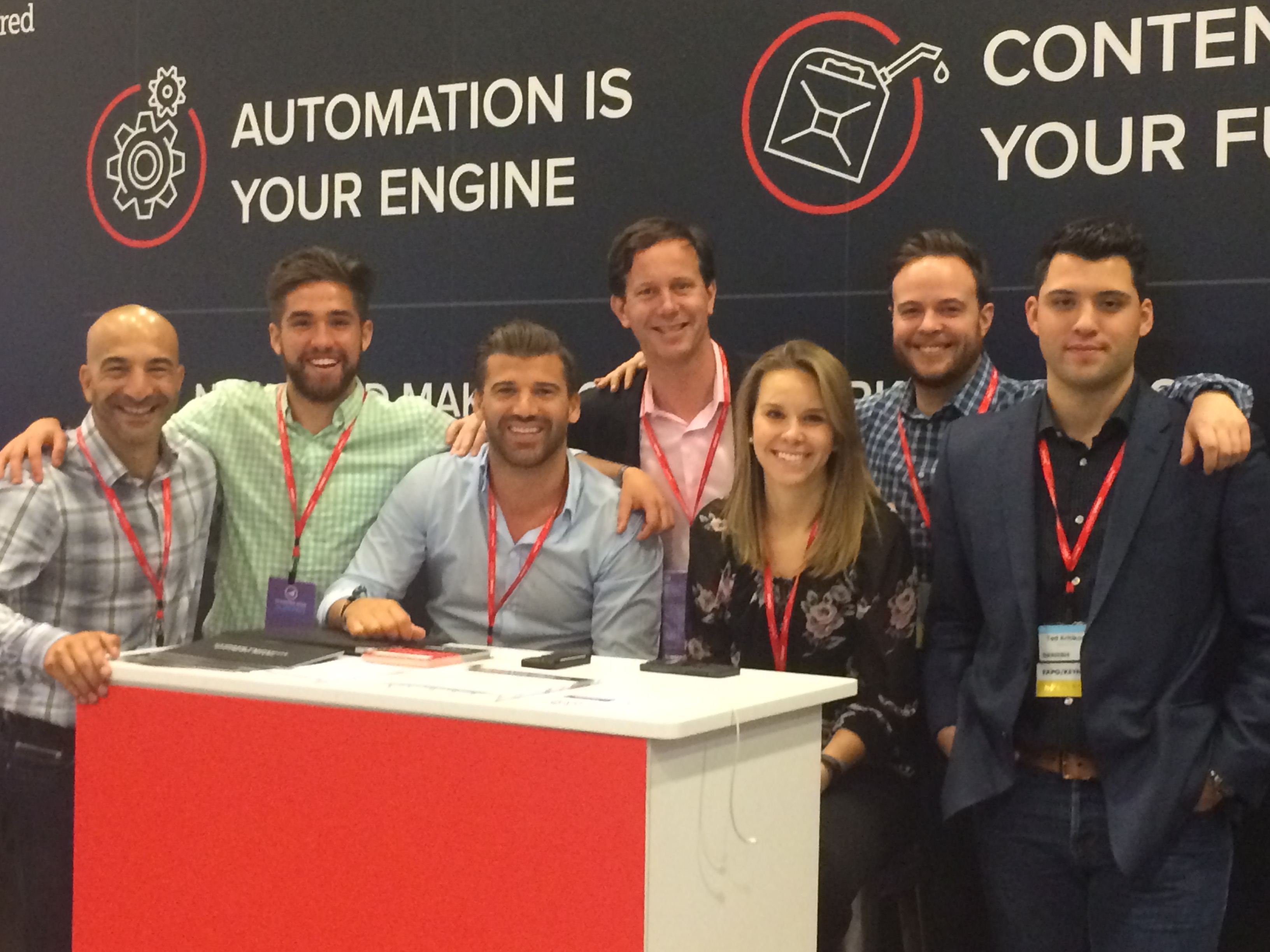 The NewsCred Team at our Marketo booth
John Legend On Creativity
John Legend and Ariana Huffington were top notch in their keynote with Marketo CEO, Phil Hernandez. The one thing that really stuck with me from this session (other than John Legend treating everyone to a couple of songs) was his take on creativity. It is so easy to get caught with your head down chasing results and lose sight of your inspiration. Deep down we are all creatives in one sense or another but as our responsibilities grow, we lose that creative hustle as we search endlessly for efficiency in everything we do. Legend suggests that to keep your creative juices flowing, you must schedule time to be creative – literally. We all seem to think that we can only be creative in certain fields or while we work on certain projects. Legend believes that there is creativity in all of us, we just let other things get in the way. He argues that the only way to ensure your creativity has an outlet is to allocate time and stick to your schedule.
John Legend at the Marketo Summit
Schedule 15 minutes this week on your calendar to be in a room without your computer, or maybe with an empty whiteboard and a coffee. Put some music on and just think about how you can do things differently, grab a pen and some paper and just start writing the old fashioned way – it really doesn't matter what you're working on. Celebrate creativity and be a symbol of change. Others will take note and follow your lead.
B2B Marketing Doesn't Have To Be Boring
NewsCred's own co-founder and CEO, Shafqat Islam presented on how B2B marketers can empower their teams to reach prospects with the same energy and vigor as B2C brands. Islam explained the motivations behind sharing content – boiled down to culture, emotion, and opinion –  and how B2B brands can tap into that. People share content because:
"This expresses my identity better than I can."
"This supports a view I already have."
"This made me feel X, I'd like you to feel X."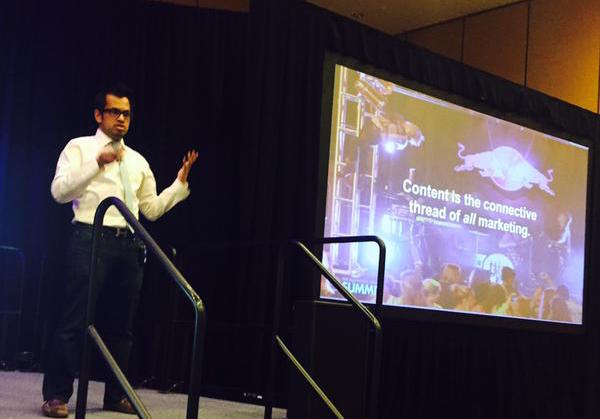 Shafqat Islam presenting at the Marketo Summit
Once you understand who your audience is and what motivates them, only then can you plan and execute an effective content marketing strategy. According to Hubspot, personalized content that understands its audience converts 42% better than other content offerings. (You can learn more about creating personalized content here.) After a few quick videos to debunk the myth that B2B content has to be boring, he shared an anecdote with the audience that demonstrates how a lot of B2B brands still operate, saying: "We have to stop making white papers for old white people." Meaning B2B marketing shouldn't be limited to the traditional marketing methods and materials. Brands need to think big, younger, globaly, and interactive when it comes to their content creation and distribution. Islam explained that while many people see B2B marketing as less exciting than the consumer side, there is always a person on the other end of our efforts and we must respect that human element. We always need to be thinking about the person we're marketing to and their everyday issues, not just the marketing data machine.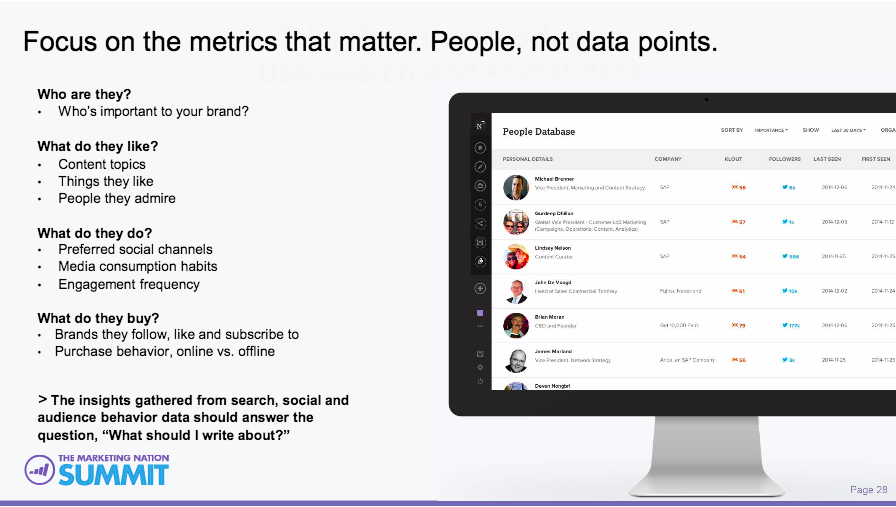 After three days of 75-degree weather and a 360-degree immersion into the Marketo Partner ecosystem, I'm excited to see what next year's #MktngNation Summit has in store. It promises to be much bigger than the 6,000 marketers that descended on downtown San Francisco this week and is moving out of California and into Las Vegas. As Marketo continues to grow, their summit continues to bring together some of the best minds in digital marketing today. See you in Vegas Marketo Nation!
Chase Neinken is Sales Director at NewsCred

Originally published on Apr 24, 2015 10:15 AM, updated Feb 16, 2016