Financial services. Alcohol. Cannabis.
They're among the world's most highly regulated industries. Strict legal boundaries dictate what marketers and advertisers can and can't say. Add those constraints on top of trying to change customer perception, and it's fair to say that those marketers' jobs are more challenging than most.
Yet, many are thriving. Perhaps because of the restrictions, they've found creative ways to engage audiences beyond traditional advertising. They've launched ambitious content marketing initiatives that delight consumers, build positive brand affinity, and get their key messages across.
I recently had the chance to hear from three such marketers at the Digiday Content Marketing Summit in Vail, Colorado.
Heineken: Investing in Cities
How can Heineken connect with consumers in a way that engenders long-term customer loyalty?
That's the question Raul Esquer Lopez, Brand Manager at Heineken, and his team faced. They decided that the best way to do so was to capitalize on Heineken's position as the beer enjoyed in more cities around the world than any other.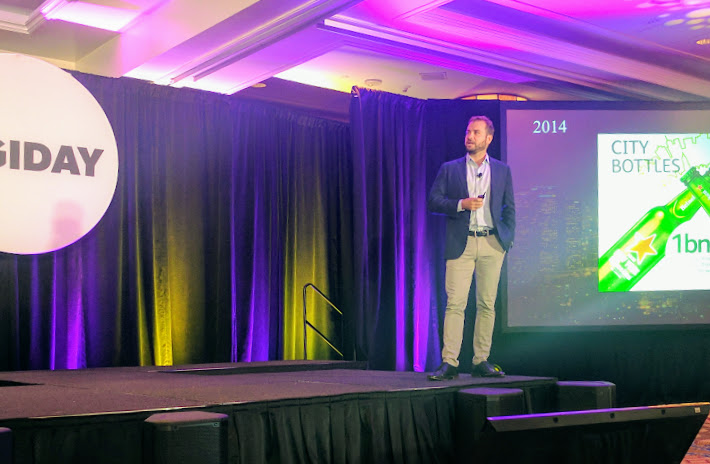 Raul Esquer Lopez, Brand Manager at Heineken
Hence, The Cities Project was born. The initiative has a social good component as it strives "to give back" and "make a positive impact in cities all around the globe" by funding urban renewal projects. In Miami, for example, Heineken helped to restore a hurricane-damaged stadium.
Lopez did not hide Heineken's competitive mission: "If Corona owns beaches, we want to own cities."
By first defining and gaining internal buy-in on "cities" as the content pillar that Heineken wanted to own, Lopez was able to "direct all of our marketing efforts to support this one central goal." His team tested its strategy on a small scale, demonstrated positive results to help overcome internal resistance, and found a resonating story to tell by "brewing a better world," one city at a time.
As a New Yorker, I personally cannot wait to see how Heineken will pull off its latest endeavor for The Cities Project: a gigantic, floating public swimming pool in the middle of the East River.
Ally Financial: Gamifying Financial Literacy
When you think of industries with the most innovative content marketing, financial services probably isn't the first to come to mind – especially companies that specialize in auto lending. But Andrea Riley, Chief Marketing Officer of Ally Financial, showed how her company shatters those notions.
Riley is intent on disrupting the boring advertising consumers typically see from financial companies. Last year, Ally Financial hosted a Lucky Pennies contest and placed 1,000 Ally pennies in cities across the United States. Finders of those lucky pennies could redeem them for $1,000 on Ally's website. The goal was to drive home the idea of valuing each cent and always looking for savings – while also elevating Ally's brand perception and driving new sign-ups via its website.
Ally came back even stronger this year with the Hardest Working Dollar promotion. This time, Ally put 7,500 real U.S. $1 bills into circulation in 15 cities. Customers could check the bills at AllyHardestWorkingDollar.com and redeem eligible ones for $100, $5,000, or $10,000.
With these fun and engaging methods, Ally is creating content that increases its brand equity and drives online conversions. Added bonus: bringing out the inner, golden ticket-desiring "Charlie and the Chocolate Factory" kid in all of us.
Dixie Brands: Growing Relationships with "Budtenders"
Given that the Digiday summit took place in Colorado, the first state to legalize recreational marijuana, it seemed only appropriate that the penultimate keynote was from Joe Hodas, Chief Marketing Officer of Dixie Brands, "the trusted source for innovative, safe, effective, and delicious cannabis products."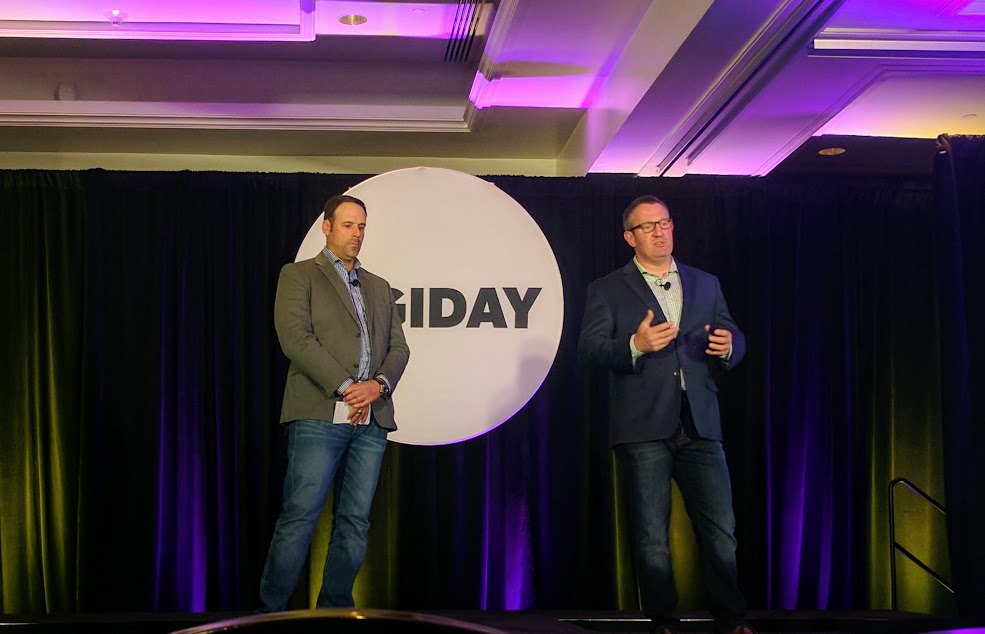 Joe Hodas, Chief Marketing Officer of Dixie Brands
Marketing a product bound by far more regulation than nearly any other industry comes with significant challenges. One way Dixie Brands has thrived despite them: building relationships with dispensary employees – or "budtenders," as Hodas called them. (Yes, cannabis puns were in a-bud-ance.) The company views budtenders as B2B connections to end consumers.
"The budtender ultimately helps the consumer make their decision, so turning them into advocates is critical," said Hodas.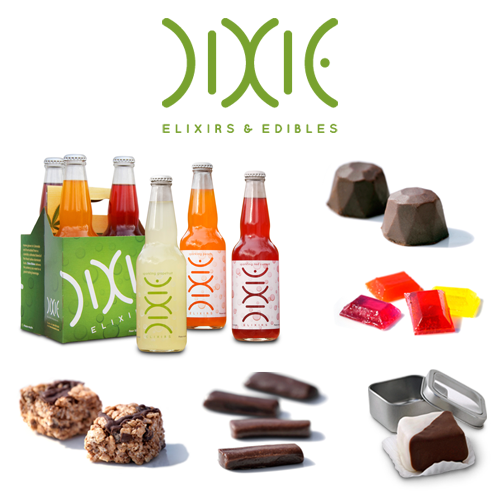 Dixie's marketing goes beyond just promoting products. Instead, it highlights the inclusive experiences its product engenders amongst friends. This hazy, almost comically slow motion video for a Dixie Elixir Root Beer Float is sure to delight its target base.
Sharing some of the clever ways to use content marketing in new industries like cannabis, Dixie certainly ended this conference on a Rocky Mountain High note.
Jonathan Stone is a Director of Enterprise Sales at NewsCred.
Originally published on Aug 30, 2017 10:50 AM, updated Sep 14, 2017