Acting on the content marketing industry's growing need, and inability, to truly understand and measure the impact of their craft, the Altimeter Group has developed a new report entitled, "Content Marketing Performance: A Framework to Measure Real Business Impact." With their content marketing maturity model, the research and advisory firm urges marketers to practice seeing beyond sales, leads and vanity metrics and take in the much bigger picture of the ever-expanding field that is content marketing.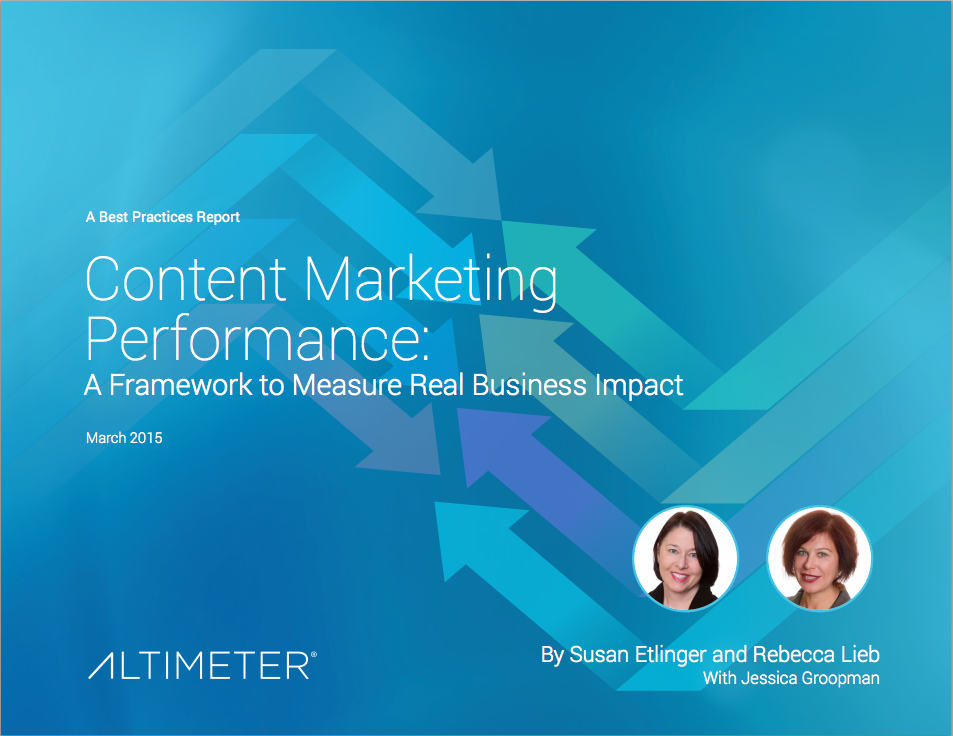 Altimeter reveals that a recent survey found that, "67% of marketers named measurement as the top area in which they needed to invest this year." Not surprising, considering how difficult it is to constantly find and keep up with new ways to track and understand audiences. We all know the benefits of meaningful metrics; what many companies cannot grasp is how to track them or what to do with them. A majority of companies still don't implement a documented content strategy, which makes it all the more difficult to keep track of goals and achievements in an orderly way and make better decisions for the future.
The Business Value of Content Strategy Compass is a helpful starting point for content marketers looking to examine the real effects of their output. Naturally, there are certain strategic elements that demand more sophisticated methods of measurement, but Altimeter's Compass attempts to set marketing teams heading in the right direction.
Content measurement is broken down into six sections: Brand Health, Marketing Optimization, Revenue Generation, Operational Efficiency, Customer Experience and Innovation, with a brand example or two to illustrate each point. While certain elements may seem obvious or self-explanatory, the paper does provide a decent guide for the beginning marketer and perhaps a more firmly established team as well.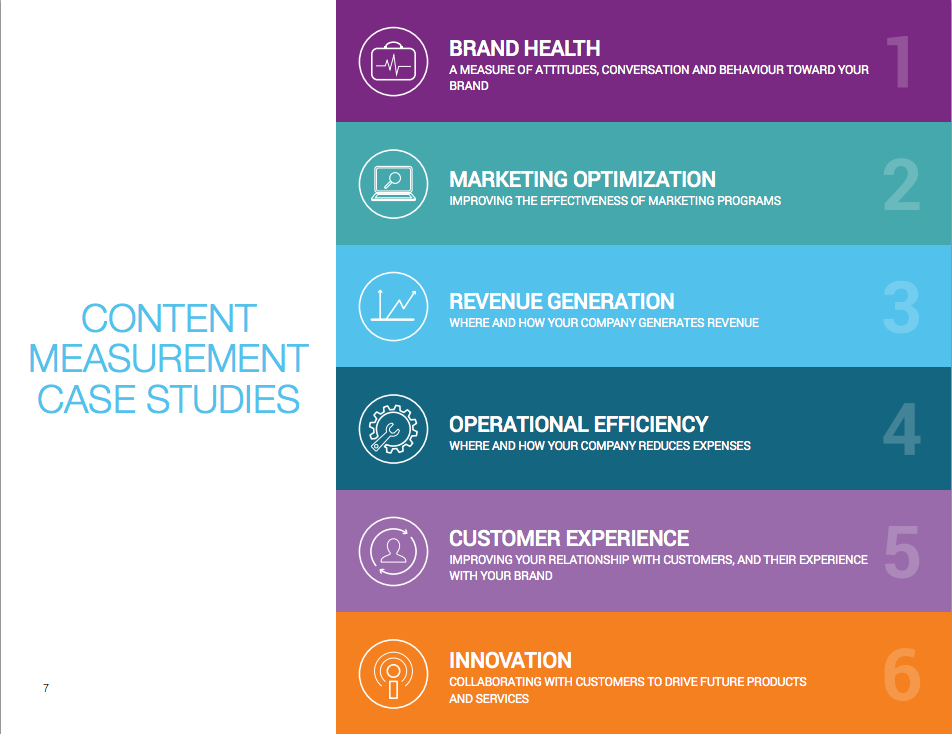 What's most noteworthy are the various metrics Altimeter suggests in an attempt to deepen our understanding of the actual effects content strategy and marketing have on the audiences they target. While topics like Brand Health and Marketing Optimization are pretty straight forward and well worn, Altimeter fleshes out further measurement possibilities, suggesting that marketers go beyond Engagement and Audience Growth to examine areas such as Sentiment, Content Performance, Share of Voice, and Influencers.
Things start to get more interesting when we come to Revenue Generation, one of the most difficult aspects a marketer must measure. Unreliable data and iffy testing can lead to inconclusive results, and nailing down which specific piece of content is driving conversions continues to be a tough challenge. When it comes to revenue, measuring traffic sources, social media activity and online shopping behavior should be no-brainers, but Altimeter highlights the importance of analyzing metrics like shares and likes by each and every separate unit of content as well.
In terms of Operational Efficiency, the guide suggests "investing in collaborative tools to scale content," and making sure you make the most of what you're working with. Beyond basic efficiency measurements like output and time to publish, Altimeter emphasizes that keeping an eye out for something like call deflection (mostly for larger brands) can also show how well a certain piece of content is doing with regards to productivity and saved costs – and how helpful it is to a user.
Which brings us to Customer Experience, because smart content isn't always about making money – it's about saving it, too. A great example from Sony details how a user-generated (re: free of charge) piece of content on troubleshooting, saved the brand $350,000 and tons of time spent fielding calls and answering the same inquiry over and over again. Useful metrics there were call deflection once more, as well as the standard likes, shares, etc. and of course, FAQs.
Finally, with the last section on Innovation, Altimeter reminds us that content is a great way to try out new ideas, especially given how quickly teams can pivot and iterate these days. A spotlight on Domino's Australia relates how the brand engaged users by asking them to create their own pizzas, then compensating them for sales. The campaign was a massive success, with the highest earner raking in a reported $27,800 for his pizza masterpiece.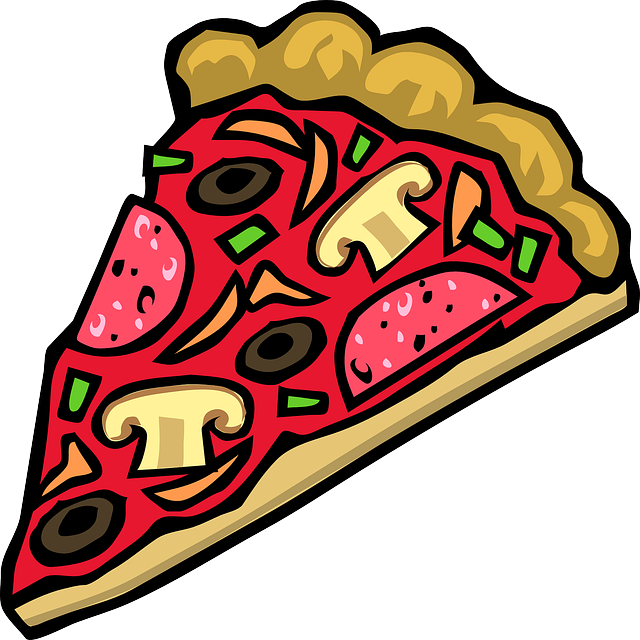 Bottom line? Altimeter's case studies do a good job of illustrating real-world problems and solutions, making clear takeaways for brands that are able to identify similar goals and challenges among their own teams, and the underlining of tools used (Simply Measured, YouTube's True View, Wpromote, etc.) can certainly prove helpful as well.
Anastasia Dyakovskaya is a writer, editor and creative consultant from New York City. When she's not writing for NewsCred, she's developing copy and editorial for brands and tech startups. When she's not working, she's likely behind the camera or planning her next adventure. Follow her @worldinquestion and at www.worldinquestion.com.
Originally published on Mar 25, 2015 11:15 AM, updated Sep 7, 2016