In 2014 HubSpot set out to tackle a challenge that has befuddled and tortured almost every business from the beginning of time – they were going to redesign their blog. Not only did they survive (despite also hosting INBOUND 2014 smack in the middle of the process) but they started 2015 with a gorgeous blog that is built for mobile and continuous consumption, has new verticals for sales and agencies, and has reached over 2M monthly visits. We spoke with Joe Chernov, HubSpot's Content Marketing Leader, about their redesign process, how they set benchmarks for content marketing success as a team, and how they're creating content marketing to reach CMOs and decision-makers.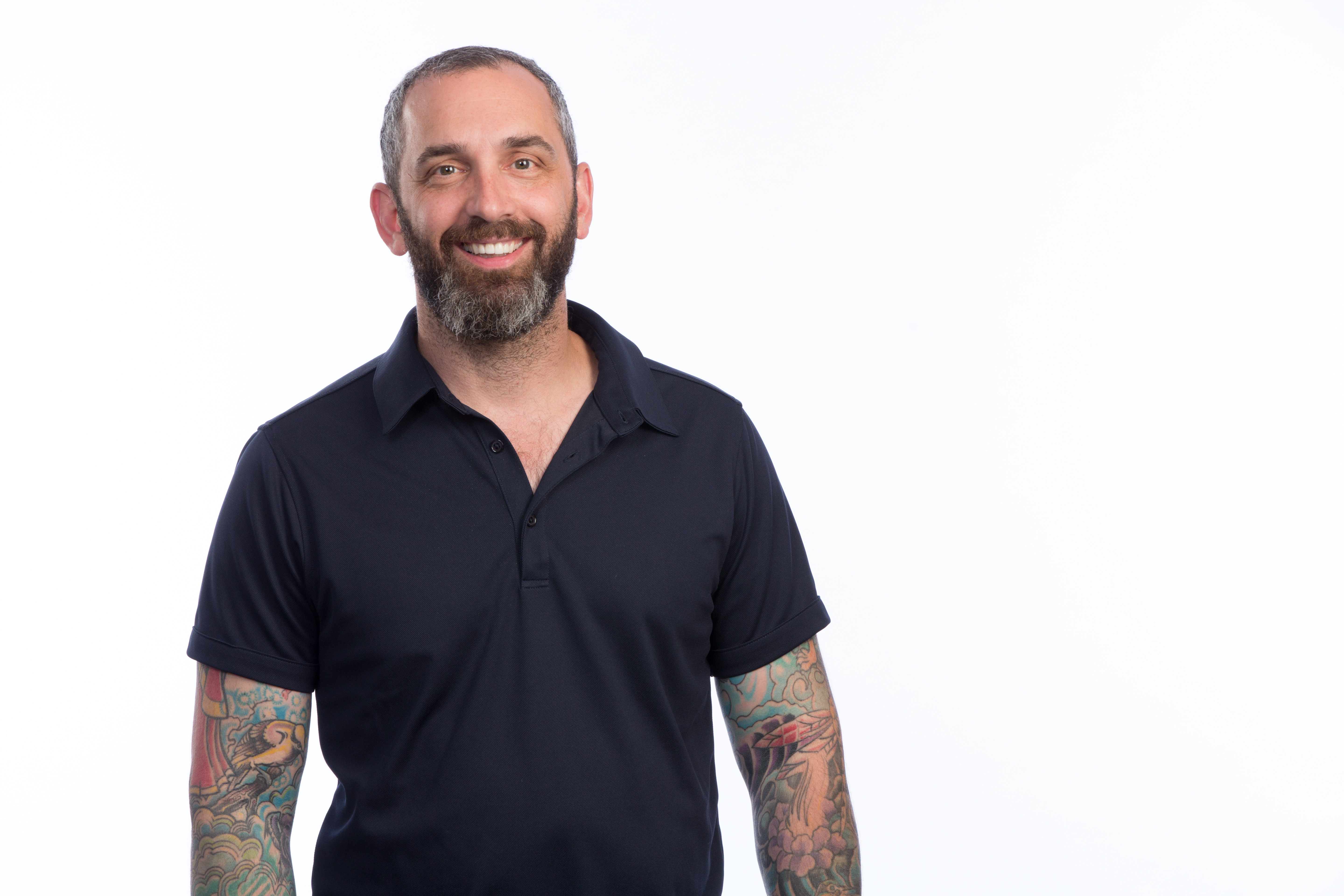 HubSpot's Content Marketing Leader Joe Chernov
If you haven't read part one of this interview where we talked about optimizing for SEO and conversions, you should definitely check it out. 
3 Steps To Keeping A Redesign On Track
When Chernov's team started their blog redesign in mid-July 2014, the hardest challenge was keeping everyone focused on getting the job done efficiently, "especially when everyone fancies themselves a designer," says Chernov. What kept them on track, with a debut in December (a 5.5 month build), was three things: setting goals, having a "metaphor," and a willingness to give up the great to get to the good.
"If anything didn't roll up to one of our goals, it got tabled," says Chernov. "The goals were: mobile, recirculation of traffic, and content discoverability." If a suggested feature didn't ladder up, it was deprioritized.
Having a metaphor, or a concept in mind for the site meant modeling themselves after the tech site Quartz. "I thought they did an extraordinary job of making it easy to discover new content and if we could replicate that three times over we could have discoverability and recirculation at the same time," says Chernov. "We didn't want to knock off Quartz but be inspired by it. So if we strayed too far from that working metaphor, we were diluting the vision."
The third piece is the willingness to say, "Not no but not now," say Chernov. "Sometimes shipping is more important than making it as full featured as it can be. We needed a willingness to be patient." Chernov and his team wanted plenty of fancy features like organic click-to-tweet settings, but in the end, simplifying was the name of the game."I know it's doable but we couldn't get that out without delaying the release of the redesign," says Chernov.
Setting Content Marketing Benchmarks
HubSpot spends nearly as much time studying the results of their content as they do producing it. "I live and die by the amount of traffic I get and the percentage that converts into leads," says Chernov, citing leads and conversions as his biggest priority. But traffic factors in as well. "It's a growing company," say Chernov. "We sell marketing software and sales software, and as the company evolves we want the largest audience possible. It's not a vanity metric – we need the flexibility to take the company whatever direction we want."
Pamela Vaughan, who both managed the blog redesign and leads blog optimization, determined that in the first 48 hours a piece of content is live on the HubSpot blog, 72% of traffic comes from social and subscribers. "Right off the bat that day one spike is your captive audience," says Chernov. "But over time traffic from search starts to win." On average, more than half of HubSpot's traffic comes from organic search, the other largest chunks are direct traffic, then email subscribers. Behind that is social, referral and paid. Direct and email combine for about 30% of blog traffic. So essentially, organic on day one is small but it grows over time and 90% of HubSpot's blog traffic comes from a combination of organic, social, email, and direct.
Chernov's team has also found, unsurprisingly, that subscribers are more likely to be a lead than someone coming from organic search and are also much more likely to be a first time conversion. "You won't see proportionality there," says Chernov. "Someone who comes direct already knows HubSpot, which is why our organic and highly targeted paid are converting well. It's new DNA in the gene pool."
Reaching a New Audience
Now that HubSpot offers software for sales, they have launched a sales vertical on their blog (in addition to agency and marketing) with the goal of converting sales readers to try their software out. Their goal is to reach 500K readers on the sales blog by the end of the year. "That's zero to half a million in 15 months," notes Chernov. "It's going to be tricky." This is in part because while HubSpot may be a household name in the marketing community, this is not so in sales. To overcome this, their strategy includes creating solid sales-focused editorial content and also relying on influencers to a greater extent. "Personality plays a bigger role in sales than it does on the marketing side," says Chernov. "We're also more willing to create ungated content on the sales side. We're willing to exchange lead generation to create subscribers to grow that audience."
Creating Content To Court CMOs + Executives
As the content marketing industry gets more sophisticated, publications serving that community need to do so as well. Although Chernov insists their blog is still written for the marketing practitioner, they realized to reach a wider audience – including CMOs and executives – they needed to create content that was highly aspirational. "Who reads Seventeen magazine?" asks Chernov. "12-year-olds! It's aspirational. We're not abandoning the junior marketer." While HubSpot realizes the value of reaching CMOs, Chernov doesn't want "to take our current blog and jerk the wheel and try to make it a CMO blog. We have an embarrassment of riches when it comes to the marketing blog. I don't want to swim against that current."
Instead, much like the sales vertical, they are considering a separate channel (and are currently hiring a "Head Of Executive Content"). "I have a few ideas I'm thinking through," says Chernov. "But I want to do something different for executives that's exclusively for them and doesn't dilute what we've been working so hard on." In the meantime they are reaching out to executives in three ways: hiring a research analyst to create deep-dive original reports, hiring an executive content writer, and building an audience for their new podcast (within three weeks it reached #5 on the iTunes business chart).
"In addition to getting the blog to 3M monthly visits this year, my other goal is to create meaningful traction with executives," says Chernov. The timeliness behind this is that now that their software serves both sales and marketing, having buy-in at the executive level is crucial to close larger cross-disciplined deals since often, more than one decision-maker is involved.
So what's next for HubSpot? They've expanded their study of "first 48 hour" traffic vs. long term traffic. So far they've found that if they publish more than four posts in one day on the marketing blog, from a short-term traffic perspective, they get diminishing returns. They're also focusing on the organic traffic potential for each category of editorial, nailing down if tactical how-to posts for example, perform better than "real time" news or influencer posts. HubSpot and Chernov's team are certainly exploring new territory when it comes to content marketing strategy, and we can't wait to see what they come up with next.
Originally published on Jun 24, 2015 10:15 AM, updated Sep 16, 2016