"Content is King, Social Media is Queen and together they rule the online and customer world"
Here are your options as a content marketer:
1) Be the KING – By generating GREAT content!
2) Befriend the QUEEN – By understanding and leveraging the power of Social Media OR
3) Be prepared to let the KING and QUEEN rule your WORLD!
Which one will you pick?
Content Marketing has been a significant part of my marketing portfolio in the last 18 months. Looking back, the impact of our digital content has brought exceptional results in terms of external and internal branding, lead generation, partnership development, industry collaborations, and social advocacy.
I wanted to share some best practices which I believe have been contributing factors to the success of our content marketing journey.
Launching Your Content Marketing Strategy
At the outset, answer these five questions.
Question 1: Who exactly is your content consumer? What is his or her persona? What is his or her buyer life cycle in context to your services, products, or offerings?
Question 2: What are your content objectives?
Is it for brand awareness?
Is it to build a customer database?
Are you looking for better social engagement?
Is the aim lead generation or new customer acquisition?
Is the focus on customer retention?
Is it to showcase your thought leadership?
Is it for social advocacy?
Should content to be the conduit for partnerships or collaborations?
Should content to be the conduit for thought leadership collaborations?
Question 3: What are the metrics to define your content objectives? How exactly will you capture the data to compute these metrics? For example: How will you measure social advocacy? Is it based on the number of customers, partners, or analysts who like, share, or comment on the content you shared? Is it based on the number of total number of likes, shares, or comments that your content received?
Question 4: How do these content objectives align to overall marketing objectives?  How do the marketing objectives align to your business objectives? If this link is clear to your business, marketing and sales teams – half your battle is won.
Question 5: Do you have the right skills, team, or resources to start and navigate through your content journey?
Creating Your Content
Before you start creating content, it is important to have a content plan in place. The content plan should include
Duration

Start Date
End Date
Duration

Content Frequency

Daily
Weekly
Monthly
Quarterly

Content Format

Blog
Tweets
Infographics
Videos
Podcasts / Audio
Images
Press-Release (PR)
Whitepaper
Book / eBook
Slides / presentation
Flyers
Case Studies
Blog comments
E-mail communication
CEO Communique

Content Theme

Single theme topic
Content buckets

Content Monitoring

Frequency
Tools used
Metrics Reported

Content Team

Content Author(s)
Content Editor(s)
Content Analyst(s)
Community Manager
Visual designer
In the last five years, I have created, edited, or curated 3000+ content pieces by virtue of being a writer and marketer. I have easily read 30,000+ content pieces. From what I've observed, below are some of the key insights for content creation
Before you create content, answer the below questions

Who is going to read this?
What is the value for a reader? What is the key take-away?
How will your content reach them?
What content formats or channels do they prefer to consume content from?
A reader will remember your content only if:
They learn something
It compels them to think
It touches a deep emotional chord or
Does more than one of the above
So be clear in what you want a reader to take-away from your content piece.
Clarity is messaging and positioning is most important before you create content. Consistency of messaging across all content artifacts or formats is critical.
How to effectively optimize content for reading across any channel – like web, mobile, tablet, etc. This is especially important.
At the end of every content piece, cross-link to other content pieces (either authored by you or others) which are relevant and could be valuable to a reader.
Promoting Your Content Marketing
Determine the best platform for publishing based on your content objectives – could be your corporate blog, or a guest blog, or other blog platform. Ensure that the content is optimized for each.
Create a cross-channel distribution plan for sharing content. This should factor in the 'content consumer platform preferences' and 'time when your target readers consume content.'
Synergize efforts between online and offline initiatives.
Ideas for Content Promotion on Facebook 
Share as a FaceBook Status. As an option, you might consider tagging friends, family, advocates who might specifically find the content useful, interesting or insightful. Be judicious to avoid spamming.
Ideas for Content Promotion on LinkedIn
Update your LinkedIn Status.
Post on LinkedIn Pulse. You can cross-link to actual post.
Join the most popular LinkedIn groups in your focus area. Promote your content in LinkedIn groups for 'relevant reach.' Be judicious to avoid spamming.
Identify list of experts from the team who will be active on LinkedIn. Try to get them to comment or participate in group discussions.
Ideas for Content Promotion on Twitter 
Use images and Hashtags to promote new content. Use Twitter cards as appropriate. Determine the most popular hashtags related to the content topic and share with those.
Tag key Twitter influencers, experts, (potential) customers, brand loyalists and advocates in the space. Solicit opinion or feedback.
Ask leaders from your organization to share across social.
Generously share others content using hashtags, tagging the authors or publishers. If the topic is directly linked to any of your published content, cross-link and share.
Reply, RT, and comment on Tweets.
Use scheduling tools to ensure you have a consistent flow of tweets.
Ideas for Content Promotion with Email
Ensure you continuously build your e-mail database with people who might find value in your content.
Create an e-mail subscription service for readers to subscribe based on interest.
Send an e-mail at regular frequency to your contact database. This can be customized and personalized based on the reader's preferences or choices.
Create a strategy to cross-link your e-mail subscription with content promotion. For example, at the start or end of every content piece, give the reader an option to subscribe to your content through e-mail.
Finally, you must regularly and religiously track the content performance based on the metrics set at the outset.
In conclusion, I'd like to leave you with two points. One, the same content marketing strategy will not work for every brand, but applying best practices always increase your chances of success in content marketing. Two, Content Marketing is an exciting and evolving space – so the only way to have a fair chance at success is by experimentation and constantly upgrading your knowledge.
And of course, enjoy the journey.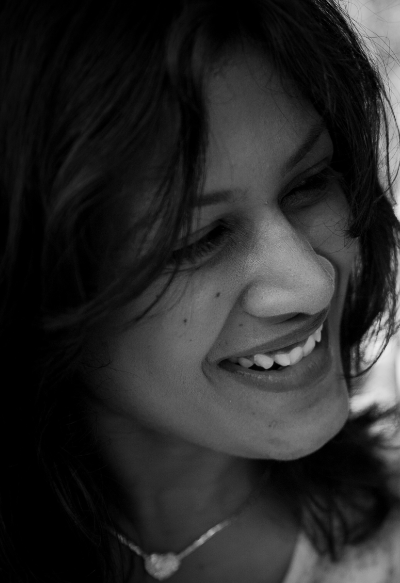 Nischala Murthy Kaushik is currently responsible for Marketing, Social and Thought Leadership for Treasury and Payments Solutions at Wipro. She describes herself as a Working Mom, Digital Artisan and Content Crafter, with ~15 years of global work experience. She loves the written word, and is a passionate Writer, Blogger and Columnist. You can also follow her on LinkedIn. The opinions expressed in the blog are the author's personal views only.
Thank you for subscribing!
Our best content will now come straight to your inbox.