This brand spotlight comes to you from NewsCred's London-based European team.
The pace of change in the financial sector is accelerating.
Young, financial technology companies are competing with traditional banks. And their agile, digital approaches are driving traditional banks to rethink their services and undergo a digital transformation.
So how do our largest banks cope with this pressure?
How can they thrive when they are under greater scrutiny and competitive pressure, and provide customers a new, cutting-edge experience that delivers the products they want, such as 24-hour services, digital security, and online account management?
We spoke with Lucy Donaldson, Head of Customer Experience Strategy and Planning for Group Digital and Transformation, Lloyds Banking Group, to discover her approach to digital transformation.
Responsible for the end-to-end digital customer experience across the Group, her work in digital covers four major brands: Scottish Widows, Bank of Scotland, Lloyds Bank, and Halifax. It also means she works across both retail and commercial; a huge breadth of service in an organisation of some 75,000 employees.
"As a team, our role is to advise, consult, and help service the business around things like digital customer experience, journey mapping, and managing the customer experience measurement framework," says Donaldson. "So far, we've been working to get the essentials right: making our account opening process faster and more intuitive, helping our customers adopt digital to allow quick and simple management of their money, and making important strides to ensure our language is pitched at the right level for all of our customers."
Part of her remit at Lloyds Banking Group is managing content and editorial capability. Her approach is experiential, focusing on true customer experiences and using these insights to define the digital strategy. This means not just how the content is distributed, but also how the teams themselves are structured to better manage content across both digital and the bank's multichannel landscape.
"Our overall corporate strategy is 'Helping Britain Prosper,' so our digital strategy is whatever we can do to help enrich that. It covers our relationship with customers across channels, across retail and commercial. Although that may sound like every other financial institution, there is a significant amount of investment that Lloyds has publicly made to ensure that we are doing it."
As she makes clear in this interview, the pace of change is quickening as banks like Lloyds start to deploy their digital strategies in earnest, balancing out the precautions of customer privacy and security with the requirement to offer competitive and accessible digital services.
Here, in her own words, are Donaldson's key insights into managing content as part of digital transformation.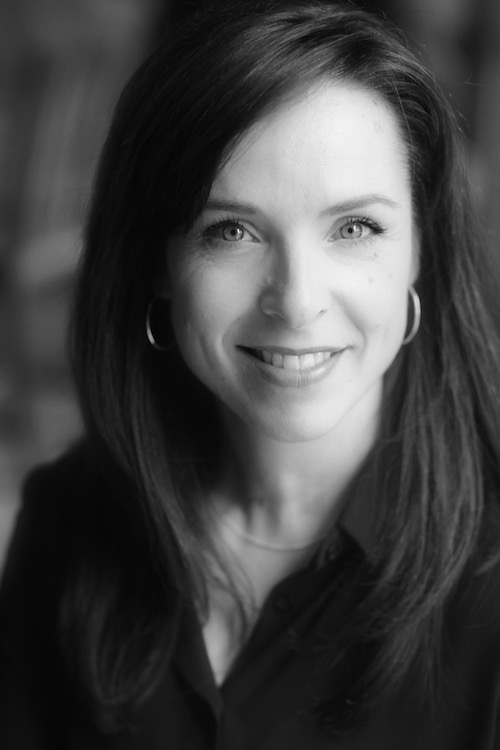 Lucy Donaldson, Head of Customer Experience Strategy and Planning for Group Digital and Transformation, Lloyds Banking Group
Insight 1: Keep Digital Focused on the Customer Mindset
We are in the third year of what was our initial digital transformation, where we have restructured, reformatted, and realigned to a more agile way of working, focused around key customer journeys that are part of that strategic agenda. This has transformed the way that the bank operates, which is now much more about the customer mindset.
We are moving into a phase of continuous optimisation of experience, driving moments of truth with customers. I always take it from the customer angle: Are we where they need us to be? You've already seen online retailers like Amazon open up bricks and mortar retail facilities, and we have to strike that same balance between our customers' needs. Branches will remain important for the big moments in life – we understand fully that for certain things, like opening an account, getting a mortgage, or dealing with a divorce or a family bereavement, people like to speak to other people face-to-face. They are also places for us to help our customers to explore the opportunities of digital, with Lloyds colleagues teaching digital skills, being there to help you open your own account, creating an ongoing conversation with the community that also helps them adopt digital where it can help them.
Insight 2: All Good Content Is Interaction
I don't think of content as just words.
Content is about interactions, ways to gain an understanding of how customers are behaving around some of the things that we are saying. We already have access to multiple tools, like surveying; we're also exploring new ways to use research tools and technologies to gain customer insights. Without talking about specific partners, I can say that we use the standard stuff: lots of analytics, and data sources, as well. If it's out there, we've probably used it.
We engage at all levels, across all platforms. We've introduced tablets into our branches so we can help our customers do their own banking online. We do a lot of work on the app, a lot of push marketing, and a lot of strategies around active user growth, so our communication strategy is very much focused around creating an excellent onboarding experience and getting customers comfortable with digital transactions.
On the other extreme, we are testing scenarios around AI and cognitive, looking at how a chatbot becomes a different enabler to a normal conversation. Experiments like this help us understand about the bank's capabilities, what we need to train up the people who are engaging those customers, people like our scriptwriters. We have a great set of copywriters, and we are seeing a shift in our scripting to create different digital conversations on different platforms. We also work closely with our channel telephony teams, who bring their experience, understanding and commentary to our webchat discussions. So we have many ways of testing our conversations with customers, and it's very much a co-creation exercise with customers and internal colleagues to get the best outcomes.
Insight 3: Internal and External Diversity Is Crucial to Reaching Customers
We have to be not just inclusive of women, but of the population that we engage with. That is really a fundamental piece that we're trying to drive. From a customer standpoint, we need to be seeing testing, surveying, and co-creating with a wide and diverse set of audiences.
Internally, Lloyds has a significant diversity agenda that we have been awarded on and we're proud to be the first FTSE 100 organisation to make a commitment on gender equality. It's in the nature of a natural conversation to include those diverse voices in our business both internally and externally.
Insight 4: The Speed of Transformation in Financial Services Is Accelerating
What first appealed to me about financial services was that its technology development was still embryonic. That has changed significantly in the last two years. Working in an environment that was so traditional means that you have a chance to make a more significant impact, you can be a significant thought leader in the business.
The financial services industry is crossing a big technology bridge at the moment, so being in that space right now, either in retail or commercial, is really exciting. The people I engage with are fiercely intelligent, passionate about what they do for the customer. If there is someone out there who is passionate about technology and the customer, and who wants to make a difference, then I would say this is where you should be.
We have an environment that lets us take some innovative approaches. Given how the customer engagement landscape is changing, it would be ridiculous not to be testing all these new technologies and seeing how they will bring better results and engagement with customers.
Because of the regulatory environment that we're in, we have to make sure that we are balancing the customer risk and the bank risk at the same time. That is why the financial services landscape is changing so significantly; you have technology getting us excited about how customers engage, but we are often limited in how we test some of those technologies because of the regulatory requirements. My personal belief is that this forces us to create an even better environment for customers, one that is even more fine-tuned. We are regulated and under great scrutiny, so the things that we go to the market with have to be right.
Insight 5: Use Customer Insights to Bring Teams Together
The most important thing is to have a good relationship with the people responsible for product and the people who are responsible for marketing. You have product teams who are driving the product proposition; marketing teams that are driving the communication proposition; customer experience teams who are driving the customer proposition. Each individual has their own agenda, so it's really important to make the relationships between those functions as closely knit as possible.
The way to get over some of these challenging internal conversations is to demonstrate customer insights and show them how a better customer experience is being achieved, through sharing examples and pilots. You can then start to see some thought leadership, and some interesting ways in which your internal team start to think differently.
Insight 6: Extend Your Measurements across Time and Internal/External Interfaces
I've been working on a more customer experience-focused measurement strategy that tells us more about the true end-to-end experience. Customer experience measures usually tell a story about one particular place and time; they're a lagging indicator, so they don't tell you much about engagement over time. So the new measurement framework has a set of measures that we have as a central doctrine, so that all our research measures up to the same thing.
We also know that the colleague experience is absolutely fundamental to creating the customer experience, so we're not just looking at customer measures, but also at colleague measures. These create the internal view, so we can balance it with how it influences the customer view.
Ed Chipperfield is a NewsCred Contributor.
Find more relevant content in these topics
Thank you for subscribing!
Our best content will now come straight to your inbox.