The NewsCred team is deeply committed to continuous learning, and we often learn from the experiences of other leaders and change-drivers in the marketing space. Our President and COO Charles Hough says it best: "We start with a shared ethos: We have an open mind and humble heart, knowing that we do not have all the answers."
In that spirit, we recently kicked off our first ever in-house leadership panel with special guest Seth Besmertnik, founder and CEO of Conductor, an organic marketing platform. Over an hour-long discussion with NewsCred CEO Shafqat Islam, Seth shared the challenges of launching his company, the necessity of customer-first marketing, and the importance of cultivating a healthy company culture.
Here are the top takeaways from the conversation.
Play the long game.
Seth started Conductor when he was just 23 years old. "I had no business experience prior to starting the company," he noted. What he did have, however, was a burning desire to succeed and a refusal to fail.
"We made a lot of mistakes along the way. I could write a book about how to make the most mistakes and not go out of business," Seth joked. Looking back, he attributes most of his mistakes to having the wrong mindset, one where he was prioritizing short-term business goals over a long-term vision for the company. Today, Seth leads with one thing in mind: "Play the long game in everything you do."
Prioritize customer experience over conversion rates.
When it comes to ensuring the long-term success of your company, customer retention should be the number one priority.
"The biggest transition over the last couple of years at Conductor was going from a revenue focus to a customer value focus," Seth explained. Start by understanding who your customers are, what they need and what they want. Figure out what problems they are facing, and create solutions that can actually help solve them.
For the team at Conductor, the transition to customer-first marketing did not happen overnight, but it did ultimately improve ROI on marketing spend. "It takes time," Seth warned. "But when you do the right things for the right reasons, playing the long game, good stuff happens."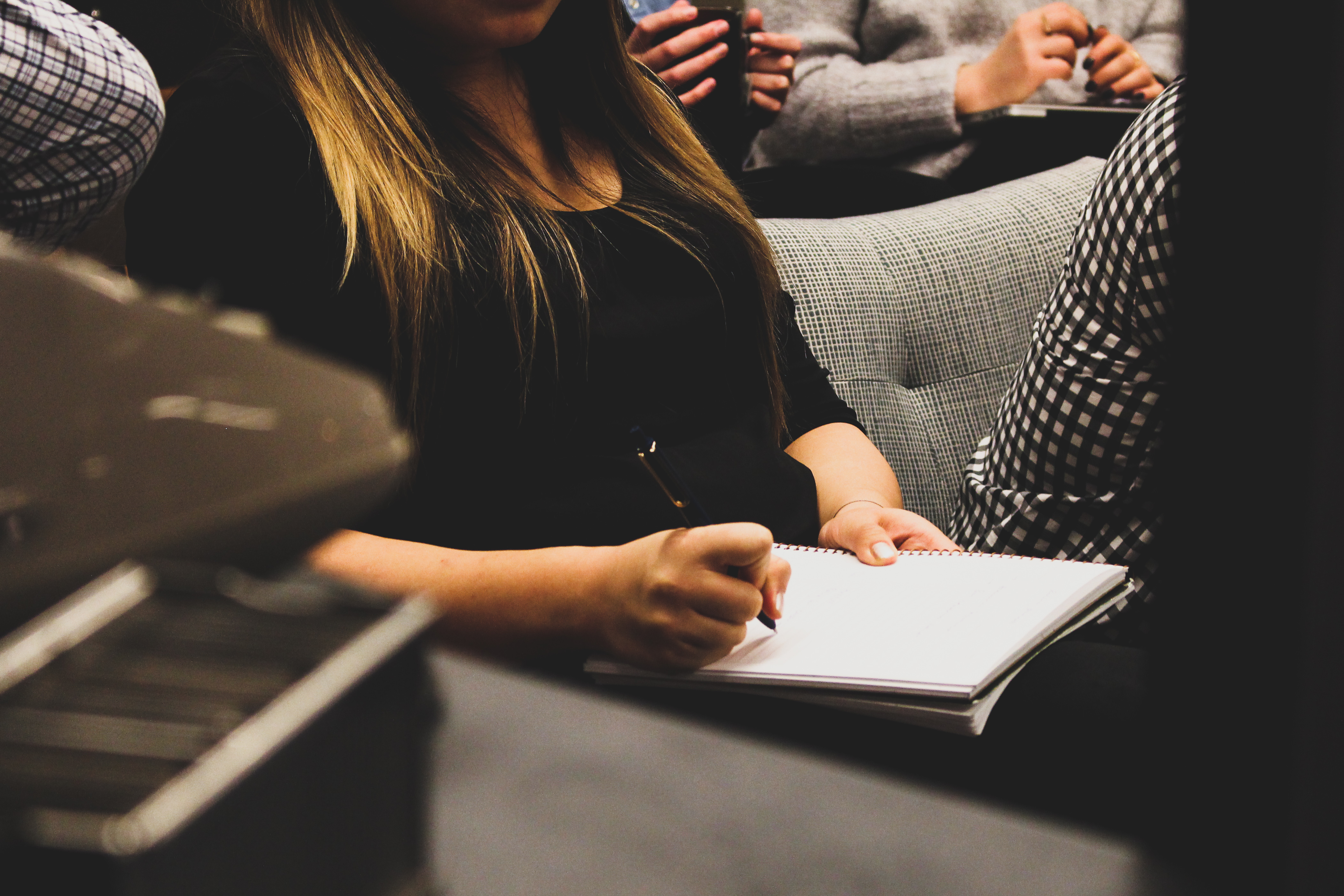 A discussion so good that NewsCred took notes.
Communication is critical to effective leadership.
As a leader, Seth has invested a significant amount of time in working to create a people-first company culture. Effective communication is critical to cultivating a candid environment where employees feel respected and valued at every level of the organization.
Communication becomes especially important when times get tough and employees decide to move on. "Most people leave the company for the wrong reasons," Seth explained. "It's easy to hit the eject button, but anywhere you go, you're going to hit a problem."
Instead of letting the unhappiness fester, he suggests having a conversation with your manager to voice your feelings and shed light on the struggles you are facing at work. "The people who are the most vocal about the things they are working on are the winners in life."
From a manager's perspective, direct communication can allow for the discovery of the employee's superpower — the quality, skill or asset that uniquely defines his or her daily performance in the workplace. "Everybody has a superpower," Seth assured the room. "Have you found out what it is?"
Creating a safe space for open dialogue will help your team grow. Difficult conversations can have positive outcomes, resulting in a quick fix to a serious problem that wouldn't otherwise be addressed.
Let self-awareness be the guiding principle of teamwork.
At the end of the day, at any company, it is important to take responsibility for yourself — whether you're an engineer, a manager, an individual contributor, or a CEO. Seth believes in taking the time to focus on your purpose, what you're working to accomplish, and how you contribute to a team.
"Ask yourself: Am I learning? Am I growing? Am I communicating?"
If you find that you're at a standstill, it might be time to make a change. But that change has to come from you.
Ultimately, Seth concluded, a dedicated investment in self-improvement is worthwhile, at every step of the way: "The good days tend to come after the bad days. Enjoy the challenge and make it fun."
Gaby Tama is a Content Strategist at NewsCred.
Originally published on Aug 13, 2018 2:00 PM