The Summer Olympic Games kick off in Rio de Janiero today and already there is great anticipation and excitement surrounding the event. While the Games are known primarily for incredible levels of patriotism and athleticism, it also marks a tentpole moment for brands hoping to catch the directed attention of millions of consumers worldwide. Certainly, the Olympics are one of the most effective marketing platforms due to its massive, dedicated audience. Still, with so much noise, brands hoping to succeed must craft thoughtful and meaningful campaigns. As you may be preparing for the impending "Marketing Games," we've gathered a few examples from brands, both big and small, that have created thoughtful, socially driven campaigns. Hopefully, these tips will help you connect with your audiences this summer and beyond.
Tip #1: Create campaign hashtags that are tied to marketing programs with a finite scope
Example: First up, we have the athletic apparel brand, Oiselle, who has been promoting its new hashtags for the Olympic Track & Field trials to follow the runners' journeys over the past few weeks. Of the brand's many hashtags, #flywithkate rose to the top after Kate Grace won her ticket to the big show. Oiselle is a great example of a smaller company, in a niche market, finding its place among Olympic marketing through specificity. In addition to specific hashtags dedicated to each game-attending athlete, the brand also has an overarching hashtag strategy using #freebird16 to capture its other Oiselle ambassadors such as Maria Michta and Maria Elena Calle, as well as any additional Olympic content. By using a hashtag aligned with the smaller Track & Field trials, and a more general hashtag that will live throughout the length of the Games, Oiselle is positioned to succeed in both their specific and general campaigns.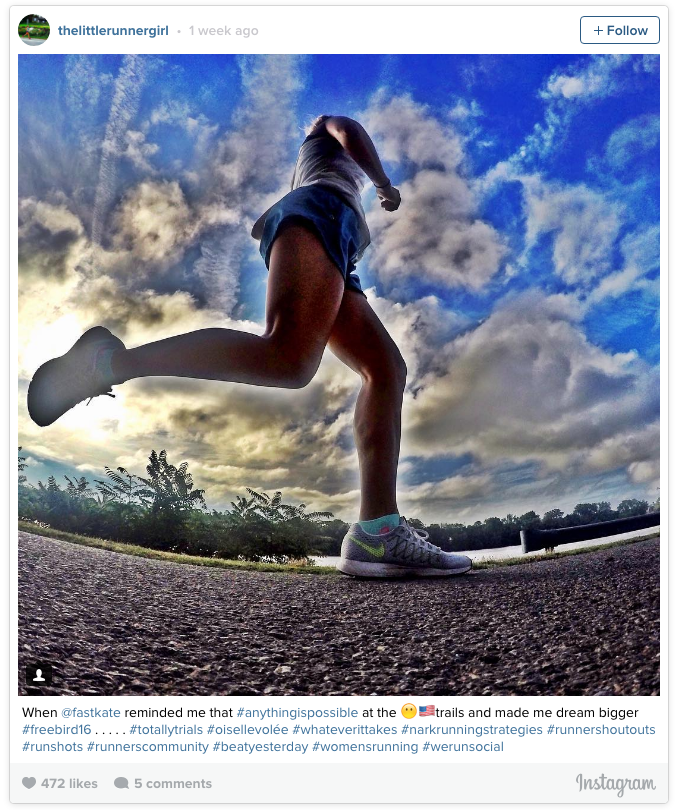 Tip #2: Distribute the hashtag across all relevant channels, including offline 
Example: Kellogg's recently launched its #GreatStarts campaign, which recreates iconic Hollywood wake-up scenes featuring past British Olympic medal winners. This showcased some of the "great starts" of famous characters like Spiderman, Ferris Bueller, Bridget Jones and more. Through this campaign the brand was able to launch a user-generated content competition through which its customers are encouraged to submit photos and videos using #GreatStarts to win a trip to Rio.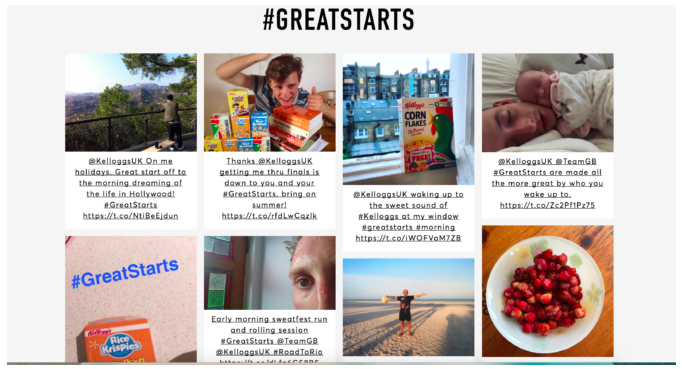 As the submissions above suggest, the  campaign has already been largely successful. In addition to promoting on its website and social media channels, Kellogg's has included the hashtag on its product packaging too. The brand shows that while hashtags can be successful online, that extra push offline (especially during mornings) can really make all the difference. Below is just one example of the already 4,334 posts under the #GreatStarts hashtag.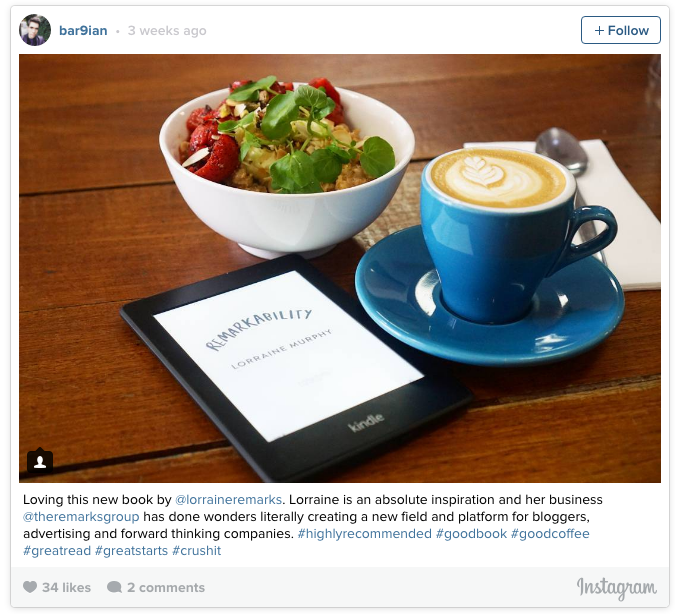 Tip #3: Guide the conversation and advise on the type of content you wish to earn
Example: Chobani, the prolific Greek yogurt brand, has used the Olympics not only to promote itself but to also provide a call to action for content that is useful for the brand beyond the Games. Their campaign 'No Bad Stuff,' stems from the belief that, "you can only be great if you're full of goodness." The brand highlights that, just like Olympic athletes, it would never allow bad ingredients in its products, bodies, or lives – encouraging consumers to also live by the same mantra and post their inspiration on social media. Chobani was able to weave in an already important brand message about its ingredients into alignment with a relevant message from Olympic athletes: the importance of being healthy. While this will most likely be a successful campaign during the Olympics, the message and content can drive this important brand message home for Chobani, and have life beyond just the event.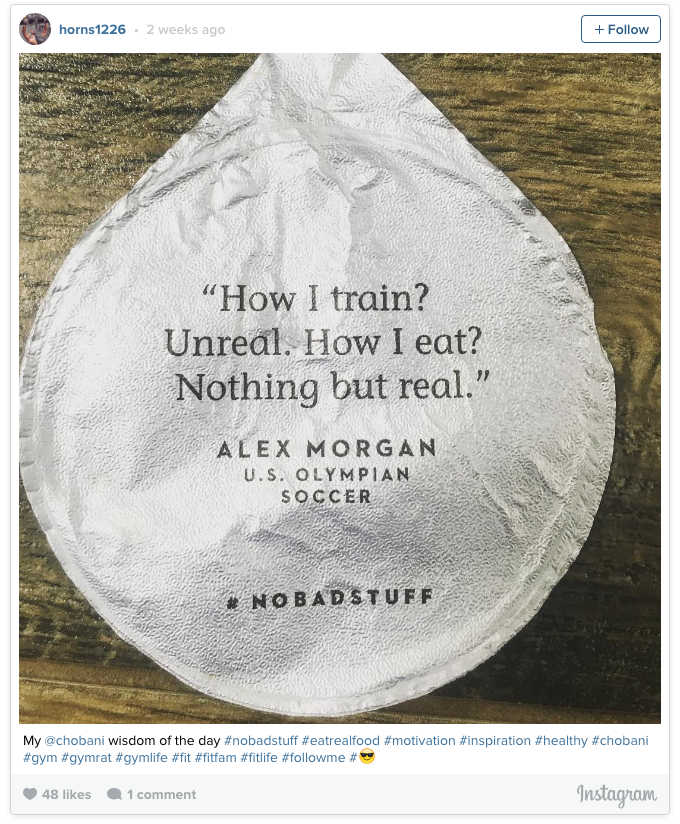 Tip #4: Highlight your customers' inspiring stories
Example: USAA, the nearly 100-year-old insurance and financial guidance company, puts the stories of military members and families first in their Olympic campaign. In "The Road to Rio 2016," USAA leveraged their existing content hub to create a bespoke campaign specifically to showcase military veterans and current USAA members competing in Rio. For example, Paige McPherson, the 25-year-old Taekwondo hopeful who won bronze in the 2012 London Olympics, was encouraged by her father, retired Lt. Col. Dave McPherson, a USAA member who served three years in the Army and 13 in the National Guard. Coach Maj. Dan Browne who competed in the 2004 Olympics returns to Rio as the coach of the U.S. Men's Track and Field team, saying, "These [athlete] soldiers…represent the sacrifice, the work ethic, and mission-focused mentality that all soldiers in the Army have. And now it's on to Rio. The mountain is still there, and we're just going to continue to climb." Through inspirational storytelling, USAA is able to both give a voice to their customers and communicate their brand values of supporting their members and their families throughout every opportunity and challenge they face.
Bonus Tip: Engage with your most important customers in a two-way dialogue 
As we have mentioned in previous articles about the customer journey, your brand's consumers are now dictating marketing conversations: how they want to be marketed to, where they want to be reached, and why they use your product. When running a hashtag campaign, or any campaign for that matter, it's imperative that you watch closely for opportunities to engage with your fans. Not only can engaging with a positive mention of your brand result in forming a better image overall, it can open the gateway for brand fans to shift into ambassadors because their contribution is recognized. Additionally, identifying the moment that you can create a dialogue with a customer can also further insight into a product, provide an idea to refine your marketing strategy, and even encourage other fans to contribute to a campaign because they see that 1:1 conversation is possible.
What will your brand do to win gold this season?
This article was written by Rachel Brown and originally appeared on the Olapic blog.
Originally published on Aug 5, 2016 10:00 AM