Digital transformation can't happen if you don't have the right team in place. And when you're building one for a global technology company, sometimes it requires a shake up, as Emma Roffey, Cisco's EMEAR Marketing Director discovered.
"We had 130 positions to fill, and 7,000 applicants. We conducted more than 500 interviews. On top of that, because we were making such a change, everyone had to interview for their own jobs – even me!" says Roffey. "It was a massive operation, and culturally, it was met with mixed emotions."
But that was in the beginning, in January 2016. Fast forward to today, and Cisco EMEAR (which stands for Europe, Middle East, Africa, and Russia) is thriving, having invested in that new team of talented storytellers, content marketers, analysts, editors, and more.
In anticipation of her talk at ThinkContent London 2017, we connected with Roffey to learn about what it takes to build a dynamic digital content team from scratch. Here's what she had to say.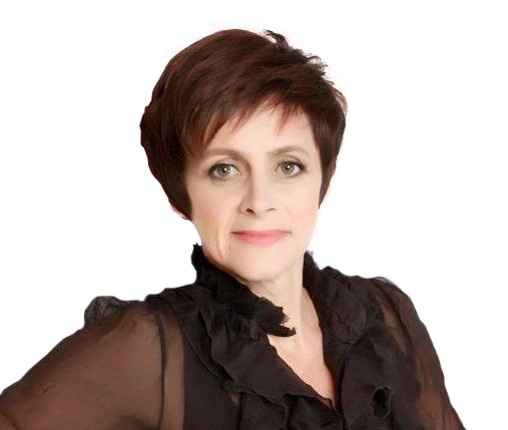 Emma Roffey, EMEAR Marketing Director, Cisco
We had to move away from product-centric thinking.
Roffey says that before this undertaking, Cisco used to be very product-focused and perhaps a little guilty of "vendor vanity." "The real game-changer was shifting the vision toward being an innovative leader in real-time, personalized marketing and communications," says Roffey.
That required a huge amount of restructuring and recruitment. "We had to go from an inverted pyramid where we had fewer people in the field and many more people in corporate, to a more Jessica Rabbit sort of hourglass-shaped organizational structure – so slightly fewer in corporate, a lot more in the field, and a smaller regional setup. We believed if we followed that model, it would get us to be more customer-centric."
We looked outside the IT industry for storytellers.
To begin the recruitment effort, Roffey looked to journalists and professional writers. "We wanted to bring in people from outside of the IT industry, people from many different backgrounds," she says. That's because in order to create engaging content, she knew that storytelling would be key. "You can capture more interest and win emotional hearts and minds if you can tell a good story that really focuses on what your customers care about," she says.
For editor roles, work history was a big factor. "We were looking at what experience they had. We hired one managing editor who was internal, and another who had been in content-dedicated roles in other tech companies. Most of the editors had been in the IT industry, but we were also looking at those who had experience working in large, complex organizations," says Roffey.
We realized this was going to take time.
Roffey says interviewing took up most days for months. "I suspect you can underestimate the amount of time to recruit the right people for so many roles," she says. Her small team divided and conquered, and tried to have more than one person conduct interviews at the same time. "We tried to get a second opinion right away to speed things up. It was a very collaborative process and it was done well. There were not many we got wrong," says Roffey.
One of the most effective tools they used to weed out those who weren't the right fit was writing tests. "Candidates had to take the test there and then within a set period of time," says Roffey. The writing samples helped identify those who had the tone and style that Cisco was seeking, as well as which candidates could simplify complex technical topics. "Some people just didn't get it," says Roffey.
We defined, and are still refining, a new process.
With so much change, it became clear that Cisco needed processes and clarity around roles and responsibility. "People just want those sort of templates and comfort blankets when changing many people's roles, changing who they interact with – so many moving parts all at the same time."
As far as content creation, Roffey says they've had to redesign the whole process, and it's still a work in progress. "We had to do a lot of research in terms of understanding our personas, identifying frameworks, and having messaging workshops to identify the key care-abouts and pain points. A lot of work is still ongoing for messaging we are crafting," she says.
We emphasize a culture that's open to new ideas.
Although structure is important, Roffey says she's passionate about getting the balance right between process and creativity.
In fact, The Cisco Gateway platform was the direct result of giving a new hire the freedom to explore out-of-the-box ideas. "We had been doing traditional case studies and corporate storytelling within a template and framework. I would look at them and yawn," says Roffey. Knowing that something had to change, she turned to one of the new editors on her team who had worked at IT companies, but also in the film industry.
She came up with the idea of The Cisco Gateway, a digital advocacy community and platform. The site is fueled by user-generated content straight from the mouths of Cisco customers telling their stories, says Roffey. "No IT brand in EMEAR had done this type of content before. And in just eight months, we have recruited 1,000 advocates who have just completed 10,000 acts of advocacy," says Roffey.
"We really try to encourage creativity like what we did with The Gateway. We said, 'Let's explore, let's go for it!'" says Roffey.
We set new goals to strive for.
With a new team and a revamped content strategy and creation process, the other major change required was how Cisco would measure success. "We changed metrics for how we measure content efficiency so that it's by persona and by architecture. We have new engagement scores, and a higher engagement means it's more likely that a customer will buy," says Roffey.
As such, every content team member has a KPI and a target. "We're also changing the marketing budget so that it's by persona rather than by product," says Roffey.
As Cisco EMEAR continues its marketing transformation, Roffey is confident that no matter what challenges arise in the ever-changing digital space, she has the most important piece of the puzzle – the right people. "The people make the difference; the people can make it work. It's all about the culture."
ThinkContent London is sold out, but for a chance to attend and see Emma Roffey speak, add your name to the waitlist. Otherwise, subscribe to NewsCred Insights to receive full event recaps, videos, and presentations.
Dawn Papandrea is a NewsCred Contributor.
Originally published on Nov 3, 2017 10:00 AM