What business value can branded podcasts deliver?
For one, they have the power to humanize big corporations and make people feel favorable towards them, according to Nazanin Rafsanjani, Creative Director of Gimlet Creative.
"Podcasts are audio, which has a unique ability to create empathy," Rafsanjani said. "They can help consumers understand what your business is about and help customers feel empathy towards you.
"Especially for big companies, that is something missing – they are nameless and faceless. If you think anything about them, you may have a negative impression, or you may have no impression."
This is one of the reasons branded podcasts are on the rise, and why groups like Gimlet Creative have formed.
Led by Rafsanjani, Gimlet Creative is the branded content arm of Gimlet Media, the company behind the podcast series "StartUp" and "Reply All." Gimlet Creative produces all ads that run in Gimlet Media's shows.
And as of this summer, Gimlet Creative creates branded podcast series for advertisers. "Open for Business," a six-part serial created with eBay and focusing on entrepreneurship, launched in June.
Hosted by John Henry, a New York City-based entrepreneur, the series tackles challenges that come with launching a company, including hiring staff, setting a price, and marketing your product. eBay-selected voices are featured in each show.
Why Podcasts Are Becoming Key Marketing and Advertising Channels for Brands
The U.S. podcast market is niche, but growing.
Podcasts only make up 2% of all audio listening time, according to Edison Research's 2015 Share of Ear Survey. But as of 2016, 21% of Americans ages 12 and older report listening to a podcast in the past month – a 9% increase from 2013.
When investing in branded podcasts, brands know they probably won't reach millions of listeners. Instead, they're looking to resonate with a highly engaged, captive audience.
Sixty-five percent of podcast listeners would consider buying a product they learned about while listening to a podcast, according to a recent IAB-Edison Research Podcast Advertising Study. Those listeners also said that podcast advertisements would lead them to visit a sponsor's website (45%) or seek more information about the advertised product or company (37%).
And that's why companies like GE are getting into the podcast game, and why advertisers are expected to spend $35.1 million on podcasts this year.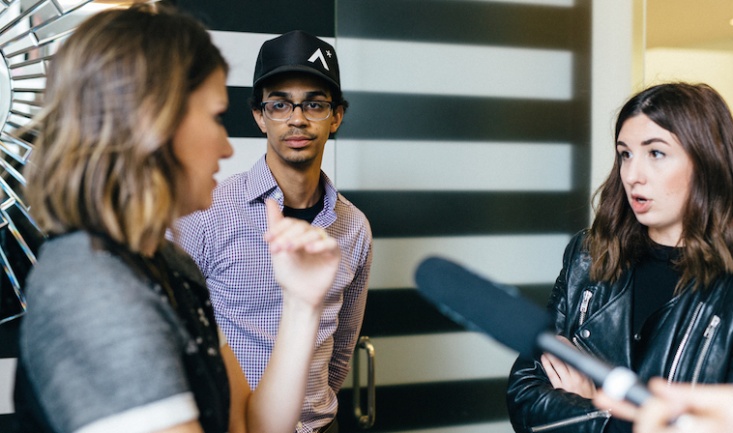 Image via eBay
The Branded Podcast Payoff for eBay
eBay paid in the mid-six figures for its Gimlet podcast series, according to Rafsanjani.
For the ecommerce company, it was an opportunity to change the way people perceived their business. They reached out to Gimlet and expressed their interest in aligning themselves with small business owners and entrepreneurs.
"eBay is a place where a lot of people start successful businesses, but no one thinks of them that way," Rafsanjani said. "When people think of eBay, they tend to think of people selling weird trinkets."
Rafsanjani's team worked with eBay to develop the topics and themes for each episode. While Gimlet had a lot of editorial leeway to shape the stories, the brand had input into scripts and the overall podcast format. eBay was adamant about wrapping up each episode with actionable takeaways for listeners, a tactic the Gimlet team hadn't before considered, for example. And eBay had the final say over each episode.
Of all the episodes in the series, the fifth, "How to Make It in America," most stands out. It features personal stories of immigrants whose struggles in America led them to start their own businesses. It's also the episode that features the most surprising take on entrepreneurship, and the one that seems least likely to have been included in a branded podcast series. "How to Make It in America" could work as a piece on a non-sponsored show like "This American Life."
It's also the episode Rafsanjani is most proud of, because its creation was a true example of partnership between Gimlet, eBay and John Henry, the podcast's host.
In a conversation with Rafsanjani, Henry brought up how his parents were immigrants who started small businesses, but no one ever thought of them as entrepreneurs. Rafsanjani realized it was the same with her father.
Though the idea of immigrants as entrepreneurs diverged from the other topics in the series (which are more along the lines of launching a more traditional startup), Rafsanjani and Henry pitched the idea to eBay – and the brand opted to go with that, rather than the topic they'd originally scheduled. In the episode, Henry even speaks about his own experience growing up the son of immigrant entrepreneurs, and interviews his mom.
"I'm proud that everyone, including the brand, was open to taking the risk and seeing how the host could add to the podcast in a very personal way," Rafsanjani said.
This kind of storytelling makes podcasts a powerful branding tool for companies, according to Rafsanjani.
While the initial inclination may be to just tell a happy story, brands can gain a lot more from addressing struggles or challenges.
"If you're a company that tells stories that have conflict and tension that people want to stay with, it creates a really intimate bond between you and your listener," says Rafsanjani.
It takes 25 to 30 minutes for someone to get through a typical podcast episode. The story quality determines whether listeners stay or leave.
Or return for the next episode.
However, once a company has built a podcast audience, they have a valuable new set of brand loyalists.
"They're your audience, not ours," says Rafsanjani.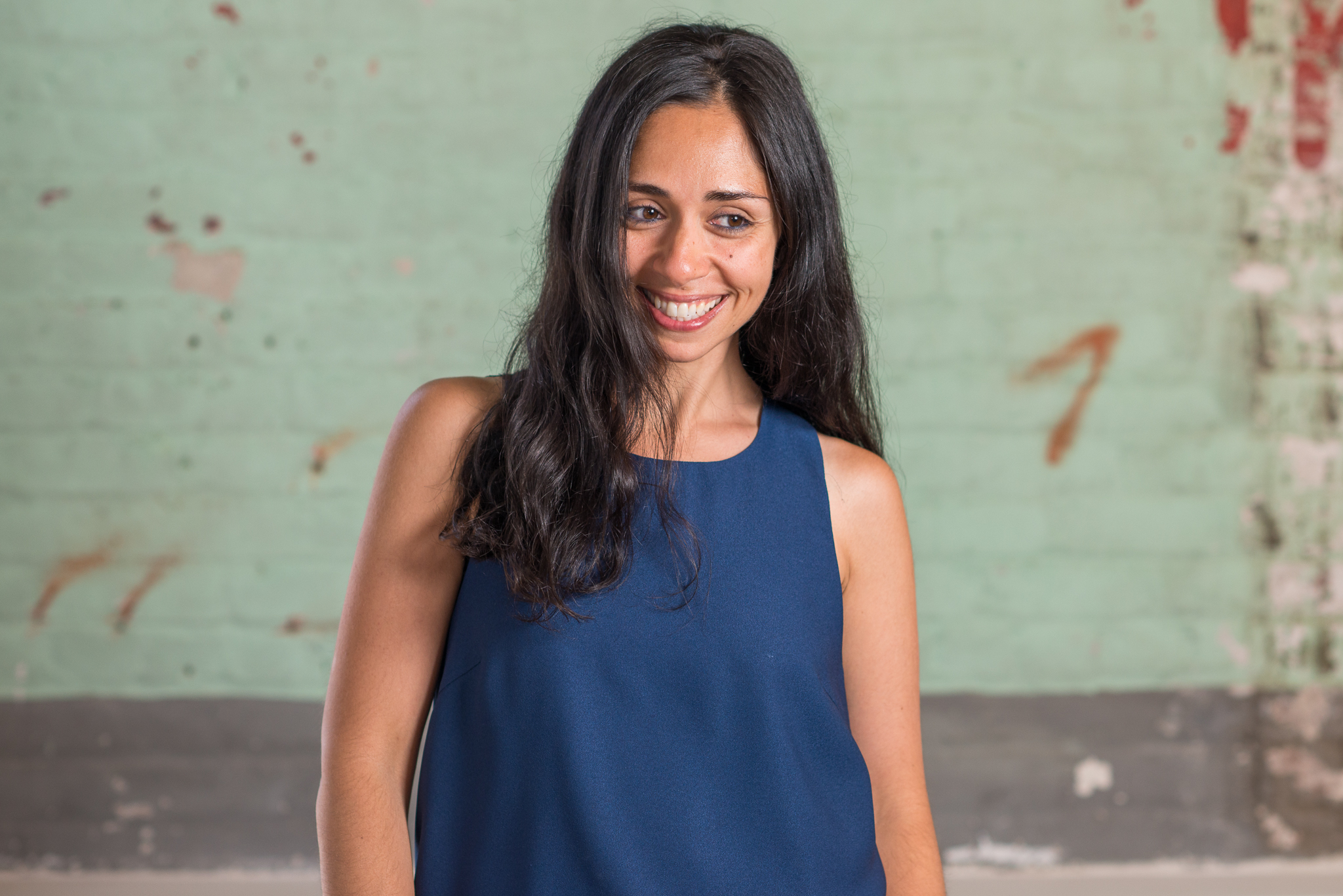 Gimlet Creative's Nazanin Rafsanjani
The Branded Podcast Investment
In addition to being costly, branded podcasts can also be time-consuming.
For Gimlet, it takes about three months to go from zero to launch. With the brand, they identify a host and interviewees, then report the stories. After those three months of pre-production, they produce new episodes on a rolling basis.
Rafsanjani believes the minimum amount of episodes for one season is between six to 10.
"Fewer than six and it's harder to build a base of listeners," she says.
Since branded podcasts are so new, a lot of companies are still wary about investing in them, Rafsanjani acknowledges. There are a lot of people within an organization who'd have to give the go-ahead, and not all of them are fully convinced of the potential.
Still, she believes that there are countless great stories to tell about any brand.
As a former journalist who produced pieces for MSNBC, WNYC, and "This American Life," Rafsanjani admitted that she was initially skeptical about the depths of compelling stories she'd be able to get from corporate clients.
"With any company that came to us, my initial approach was, 'What interesting stories can we do that are related to you but not specifically about you?'
"Now I approach it like, 'You're a source for fascinating stories.'"
Are Podcasts Right for Your Brand?
A few questions to consider if you're thinking of investing in a branded podcast:
What is your goal in launching a podcast? Are you looking to change the perception or your brand? Or reach a new audience segment? Clearly outline your objectives to see if a podcast would help you meet them.
Do you have the budget and resources to devote to working on a branded podcast? You'll need a few team members to be heavily involved in the process to ensure all messaging is on-brand.
What is your promotion plan? Getting people to download and listen to a new podcast is a large barrier to entry. You'll need a comprehensive plan for distributing and promoting the podcast.
Can you create your own podcast? If your company doesn't have the budget to partner with a company like Gimlet Creative, does your company have an audio studio and the talent available so you could create your own ongoing series series?
This article was written by Heather Eng, NewsCred's Managing Editor.
Thank you for subscribing!
Our best content will now come straight to your inbox.