Did September sneak up on anyone else this year? Just me? Ready or not, the NewsCred team will be descending on Cleveland to convene with our fellow content marketers at the largest content marketing event IN THE WORLD…Content Marketing World! The orangetastic event is taking place Tuesday, September 8 – Friday, September 11. NewsCred will be holding it down with Rising Star Coffee (the best coffee in Cleveland!) once again so be sure to swing by booth 16 and say hello. There's a lot happening this year (John Cleese! Nick Offerman!) and my 90's inner-child is having a mini freak out about The Barenaked Ladies. Here are our top picks for the best sessions at Content Marketing World if you're feeling overwhelmed by the sprawling agenda.
September 8
1pm – 4:30pm
At last year's CMW, Davis' session was definitely one of my favorites. He manages to be high-energy and entertaining while actually explaining real innovative ideas and takeaways (you can read my recap of his session on multi-touch marketing here). Anyone who is getting in early should definitely try to make it to this 3.5 hour workshop, where Davis promises to teach marketers to "create your own predictive models based on external forces in the market place" and "learn how to manipulate the demand for the products and services you sell."
September 9
10:45 – 11:30am
As the creator of "White Board Fridays," Fishkin is known for his uncanny ability to take complex concepts and break them down in a memorable, understandable way. In this session – for ADVANCED SEO marketers – Fishkin explains how to level-up your SEO game beyond keywords, links, and site structure.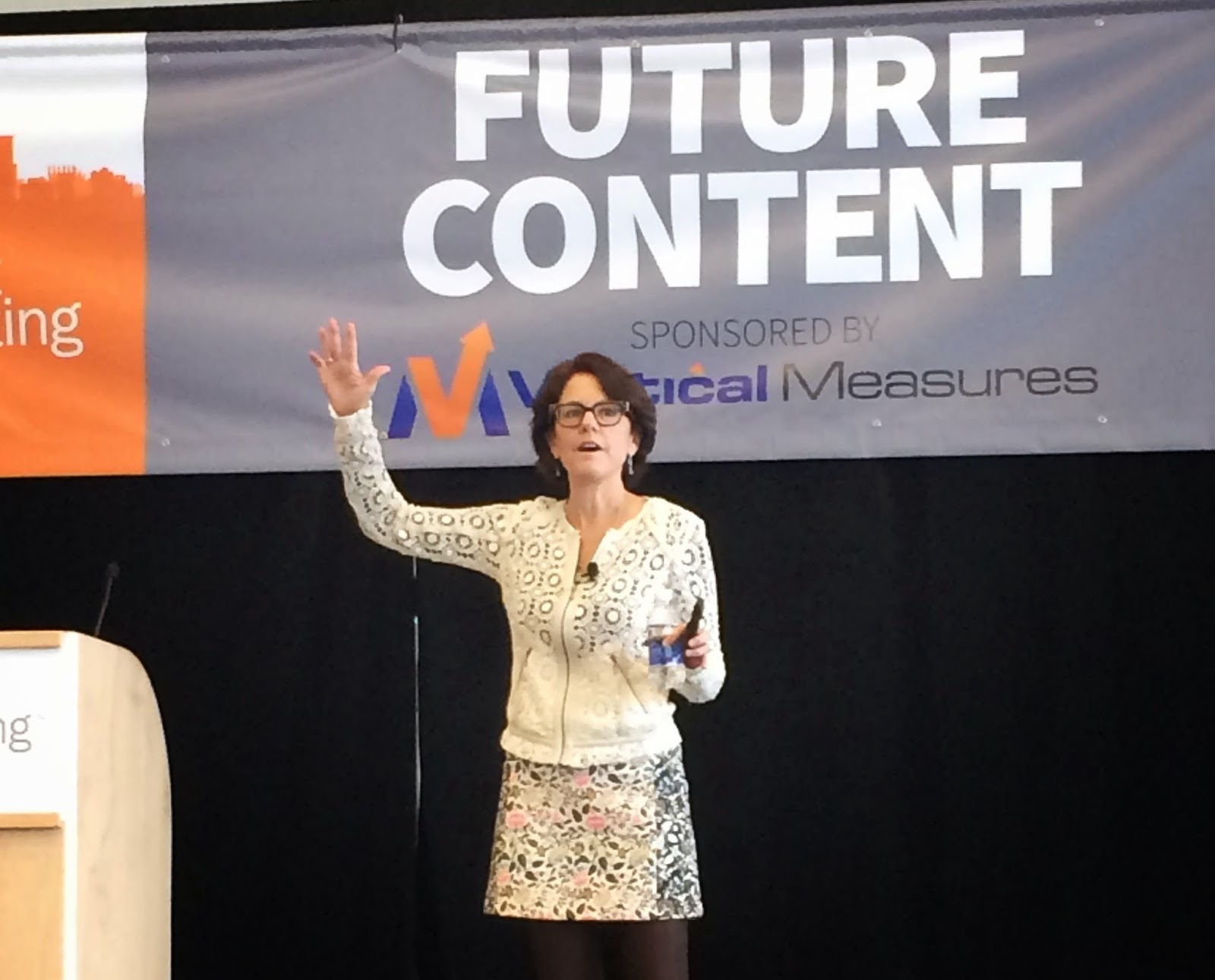 Ann Handley at CMW Courtesy of Jeremy Bednarski
11:45 – 12:30pm
Queen of Content Marketing Ann Handley is always a must-see. This year she's at CMW to get marketers to kick their bland, boring content for something beyond "good enough." How do you scale compelling content? Handley breaks down how to make your content braver, how to implore these values to your writers, and how to get your stuffy higher-ups to approve content that goes beyond run-of-the-mill.
11:45 – 12:30pm
Duking it out for the go-to 11:45am session is content marketing rockstar and NewsCred Head of Strategy Michael Brenner. Brenner criss-crossess the world teaching our clients how to build their content marketing strategy, so he knows a thing or two on the topic. One of the biggest issues we encounter is rather sophisticated marketers who still are not documenting their content marketing strategy. In this session Brenner will break down how to build and document your content strategy, how to conduct a content audit, how to answer your customers questions through content, and how to measure your content marketing success. If you're not headed to Cleveland or can't make this session, check out Brenner's webinar: "How To Plan And Build A Successful Content Marketing Strategy."
ROT Content: How to Fix the Bad Content That's Killing Your Brand – Anna Hrach
12:30 – 1:30pm
ROT stands for redundant, outdated and trivial – aka the content that is dragging your site down from the top SEO spots. While many marketers are focused on their highest-performing content, creating bad content can do more damage and is worth paying attention to. When brands focus on quantity over quality, they get crappy content that can damage first impressions among readers. Hrach's lunch and learn promises to help marketers: "Identify existing R.O.T. content and formulate a plan to eliminate it, develop R.O.T.-resistant content that works harder, while publishing less often, think more about what customers want and less about filling your publishing calendar."
The New Customer Journey: Why Content Defines How Consumers Meet, Engage and Return to Your Brand – Shafqat Islam
2:30 – 3:15pm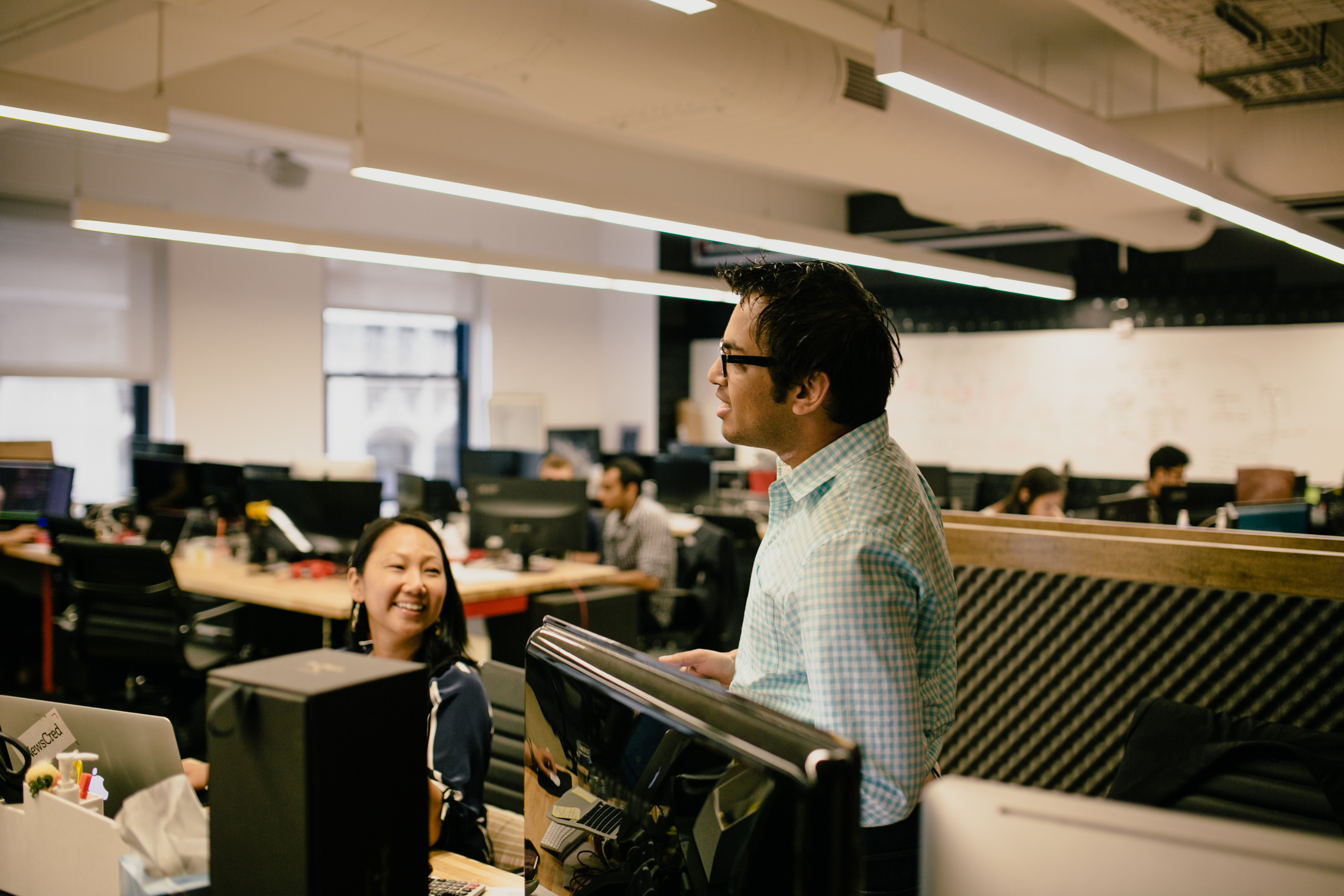 This guy is handsome AND smart, but don't take our word for it!
OK shameless plug time: our cofounder and CEO Shafqat Islam is sharing five key lessons for effectively engaging your audience. NewsCred has doubled down on making marketing about the end customer experience, so Shaf will be sharing some of our own lessons in this space and how other brands can adopt them back at their office. If you're having a hard time identifying where your audience is and the type of content they want, this session is for you! He built the highest-funded content marketing startup, so he probably knows what he's talking about.
3:30 – 4:15pm
In today's always-on digital world, customers have more opportunities than ever to reach a brand…and also to complain about them. Baer explains how to find your "haters" online, how to create customer service-focused content that can help you avoid hater-esque situations online, and how to measure the impact of these initiatives. Are you an airline? This session is for you.
3:30 – 4:15pm
Our clients at Cleveland Clinic are doing amazing stuff with healthcare-focused content marketing, which earned them a Content Marketing Award this year for Best Overall Corporate Blog. Todorovich will use this session to explain how they built their content strategy in a high-regulation industry, how they built their content marketing team and infrastructure, and how they measure success. A must-see for anyone in the healthcare industry!
September 10
10:00 – 10:45am
We're all about reaching the right people – not more people – with the right content at the right place and time. Gibbon explains how brands can build the infrastructure within their teams to deliver personalized content with speed and scale, without hitting common pitfalls.
11:00 – 11:45am
Every good marketer should be able to track their efforts directly to sales, but according to Lieb, that's not quite the entire ROI picture. In this session she offers case studies and examples to measure ROI through business goals and lesser known metrics. Lieb is an industry A-lister and is notoriously interesting. We'll be up front and taking notes.
1:45 – 2:30pm
Who DOESN'T want a title upgrade like that? Rohrs ran content marketing at Salesforce before becoming CMO at Yext and will explain how you can move your little content marketing self into the c-suite, or at least get them to approve your budgets.
2:45 – 3:30pm
Tim Washer is one of the funniest (and nicest) guys in Content Marketing (check out his talk from our 2013 #ThinkContent Marketing Summit). In this session he explains four principles from improv comedy that marketers can apply to creating creative content, how to create videos that will get shared, and how to inject humor into your content. In terms of laugh-til-you cry sessions, this is as good as it gets.
Get your business cards out and pack your bags, Cleveland here we come! Come say hello – I'll be blogging, drinking coffee,  jamming out to the BNL, re-watching my favorite Monty Python moments, and crafting some kind of wood-carved meat-focused offering for Nick Offerman.
Amber van Natten is Managing Editor at NewsCred.
Thank you for subscribing!
Our best content will now come straight to your inbox.