If you were to stand in a room with five companies very similar to yours, and you had to rate your content marketing strategy against theirs, who do you think would come out on top? Would your company score highest, lowest, or somewhere in between?
Now imagine you are standing in a room with four members of your marketing team and your CEO. How would each of you rate your company's content marketing? Do you think you would all be aligned on your content marketing strengths, weaknesses, and growth potential?
The NewsCred Content Marketing Maturity Index
NewsCred is on a mission to help you uncover those answers. And we'll do so during a live webinar on Thursday, August 10th, at 11 a.m. EST.
This webinar will be an interactive, 45-minute workshop. (Don't worry, no need to show up anywhere but at your computer!) During the webinar, we'll ask you a series of 14 "yes" or "no" questions based on NewsCred's Content Marketing Maturity Index, which aims to get an unbiased look at how well you're set up for content marketing success. The questions will focus on five key areas: strategy, traffic, engagement, action, and monetization.
During the live workshop, we'll collect answers from all attendees. Then, we'll reveal the anonymized answers. From there, we will highlight areas where many companies are doing well, and opportunities for improvement. Throughout, you can gauge how your team is excelling above others, and where you may be lagging behind.
Join us on Thursday, August 10th!
The Details:
What: Live webinar/workshop
When: Thursday, August 10th, 2017
Time: 11 a.m. ET/ 8 a.m. PT/4 p.m. UK
Where: This event is a 45-minute webinar – no need to step away from your desk!
How do I participate? No one will be able to hear or see you. But we will ask you to answer 14 questions during the webinar using a polling feature.
Will my answers by anonymous? Yes! All answers from the webinar will be kept anonymous.
Who is presenting? Your NewsCred experts: Robin Kamen, Head of Content Marketing Advisory Services, and Kathleen Conley, Practice Director, Content Marketing Advisory Services, Financial Services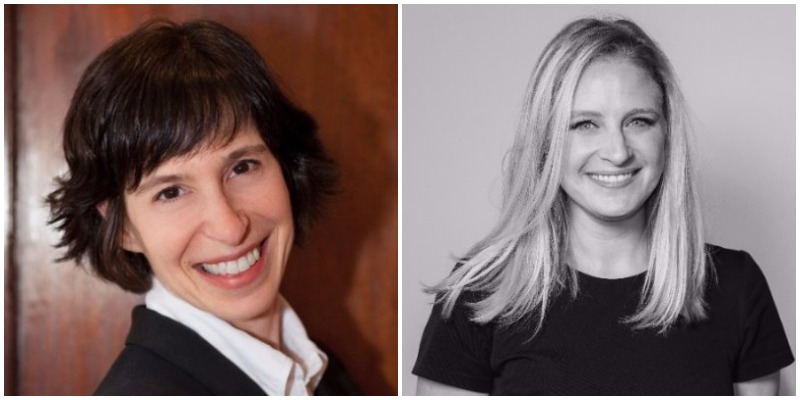 NewsCred's Robin Kamen and Kathleen Conley
Register: Let us know you're coming by registering here!
Any Questions? Reach us on Twitter: @NewsCred.
Kathy Mammon is NewsCred's Senior Director of Demand Generation.
Originally published on Jul 25, 2017 10:00 AM