The last few years on social media have been a pretty dramatic rollercoaster for publishers and content marketers. Among the enormous shifts have been major platform changes and a redesign on Twitter; the addition of platforms like Tumblr, Instagram, Snapchat, Pinterest, Periscope and Meerkat; and increased interactive and video expectations from users across all channels. Then there was the shakeup of the Facebook algorithm last fall that momentarily gave major publishers a boost, but now is looking like it's reverting back to a pay-to-play model even for major content sites. It's become clear that a publisher's success on social relies heavily on its ability to zig and zag with the times.
The BBC obviously has a long history of delivering content under much more difficult circumstances than the whims of Facebook's algorithm (World War II being just one example of this). The revered organization has over 20,000 employees across the globe, and in 2013-2014 had reported revenue of over £5 billion pounds (nearly $7.5 billion).
Even for a storied organization, and in a world where there are so many moving parts at play, what's a major publisher to do? BBC Features social media manager Sari Zeidler – formerly of CNN and NBC Universal – talks about how she manages BBC's digital strategy for success in an ever-shifting landscape.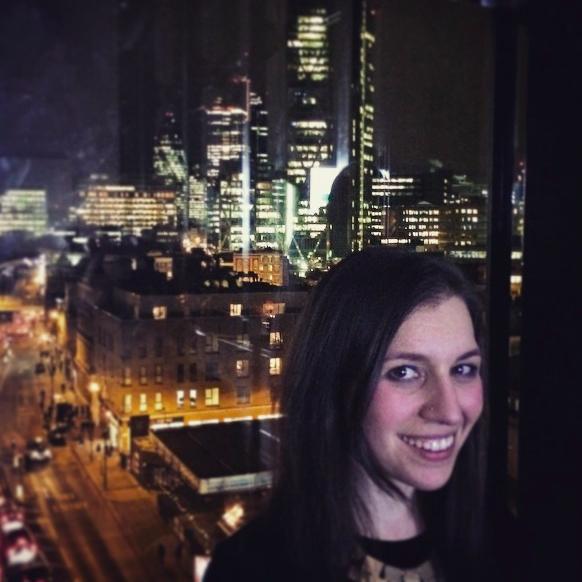 What are the biggest opportunities for publishers on social media? The biggest challenges?
I think the sheer volume of platforms and the pace at which they evolve is a huge opportunity and also a challenge. It's so important to prioritize your business goals and develop relationships with the platforms themselves when possible. With so many different publishing and content ownership models emerging, it's key to know what is most important to your business and your community and to always try to stay two steps ahead.
What are the three most common mistakes you see other publishers making when it comes to social strategy/execution?
The biggest mistake is not doing these three things:
1. Being open to partnerships outside of your organization.
2. Looking at social content that goes beyond just posting links.
3. Making engagement a priority. When you know who loves you and why, you can serve them better.
What are the most important KPIs for the BBC?
KPIs always depend on the project, product, and platform. There isn't one blanket response. But in general we always want to inform, educate, and entertain our communities, and of course grow our business.
What has surprised you the most about using social media to promote content?
How creative and talented our communities are! There are LOTS of things that you can't predict in this industry – this happens to be a very pleasant surprise.
Do you see any value in using social media influencers? Do you employ them to promote content? If so, how?
Yes! BBC Travel has a particularly strong program called #BBCLocalite. In this influencer program, socially savvy contributors from around the globe give updates on what is going on in their cities on BBC Twitter and Instagram. It gives the social presence a real human and global touch and lets BBC Travel interact with our community in a really meaningful way. It's about meaningful growth over growth for its own sake.
BBC Localites photo by @umitko with 600+ likes!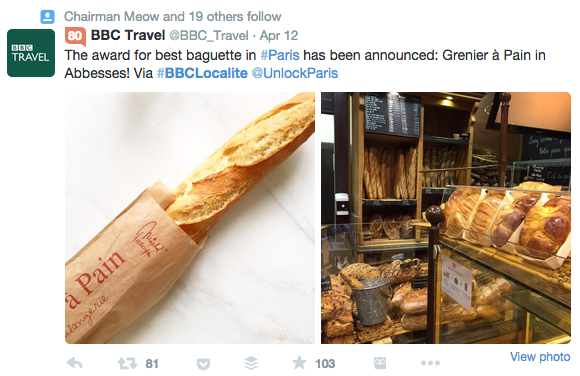 BBC Travel consistently posts its #BBCLocalite content on their Twitter page, resulting in high engagement (as in the above post with 81 retweets and 103 favorites)! The BBC's Localite program has driven 619 posts, 1.6 million in reach, and 7.3 million impressions in the last week alone.
If someone could create an app or tool to help you do your job better, what would it do, and why?
Social listening is becoming more advanced. (Note: check out NewsCred's awesome new audience insights solution!) The more we know about what interests our community and why, the better able we are to do our jobs.
Want to ask Sari a question or learn more about the awesome work BBC Features are doing on social media? Get in touch with her on Twitter at @SariZeidler.
Lauren B. Mangiaforte is a NewsCred Contributor
Originally published on May 5, 2015 10:15 AM, updated Sep 14, 2016