Marketer Andrew Davis started his career in television – first as a child actor and then as a producer. Now that we find ourselves in the "Golden Era" of television, it's not surprising that TV is great teacher for how to tell stories, inspire audiences, and create great content.
Davis kicked off his keynote at Content Marketing World 2014 with an epic takedown of a staple of our industry: the sales and marketing funnel. Fun fact: the sales funnel was invented in 1898 by a guy named E. St. Elmo Lewis and really hasn't been updated in any significant way since. Now that the control has shifted from marketers to consumers, and nearly 70 percent of the buyer journey is complete by the time a potential client makes a purchase, the funnel is starting to feel its age.
With this new-found consumer control, it's nearly impossible with current technology to determine the major touch points of a buyer's journey since there are so many – often starting with Google. Davis hilariously illustrates this with a quest for meatloaf, which you can watch a version of below. Anyone who has ever ended up in a Google K-hole of endless clicks will relate.
The point of his meatloaf anecdotes is that clients can run across your product in a variety of ways that are nearly impossible to predict. Because of this, we can no longer really rely on the marketing funnel. Instead we should consider the customer journey in a "loyalty loop":
Great Content that Creates a Moment of Inspiration > Triggers That Force You To Act > Initial Consideration > Evaluation > Purchase > Loyalty Loop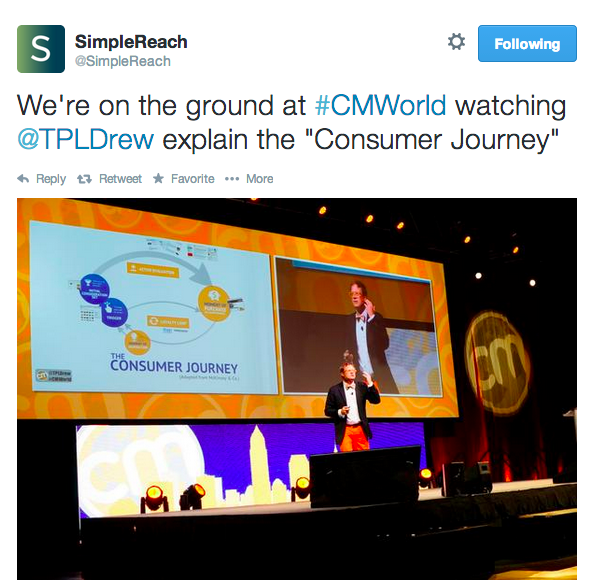 So how do we create that Moment of Inspiration (MOI)? This is where we get back to television. Davis notes how teen pregnancy has gone down and condom sales have gone up since the success of MTV's "Teen Mom." Additionally, despite their life-shortening effects, the sales of Lucky Strike and Canadian Club have gone up with the success of "Mad Men." But brands can be inspiring too! This comes back to the basic tenet of creating content that is so good people never feel marketed to – they only feel empowered. But if you want real ROI, you need to start with MOI. Think like a TV producer – how can you create content that inspires? The best content marketing stories have no CTA – they make the viewer feel moved to action!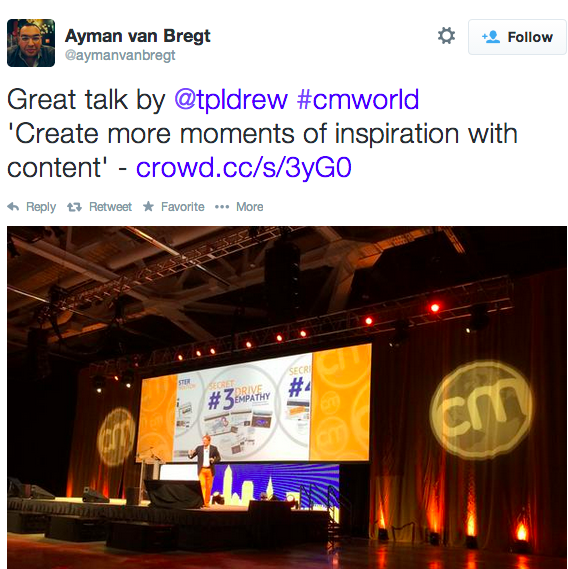 So how can brands tell these inspiring stories? As Davis put it: "Great storytelling is not easy. Tying storytelling to revenue is even harder. Content Marketers have to do both."
So we return to the basics of great storytelling. Davis notes that the playwright William Archer wrote that great drama is "anticipation mingled with uncertainty." If you want people to pay attention to your story, not only do you need a hero and a plot, but you need to create drama, suspense – something to keep them hooked! That suspense should lead to your moment of inspiration. The second key is keeping in mind the aspirations of your audience – their dreams and desires – when you are telling a story. How does your story tap into their day-to-day goals? You also need to create empathy in your audience. Emotions are key to building connections, and creating empathy will help move your audience around that new-found loyalty loop.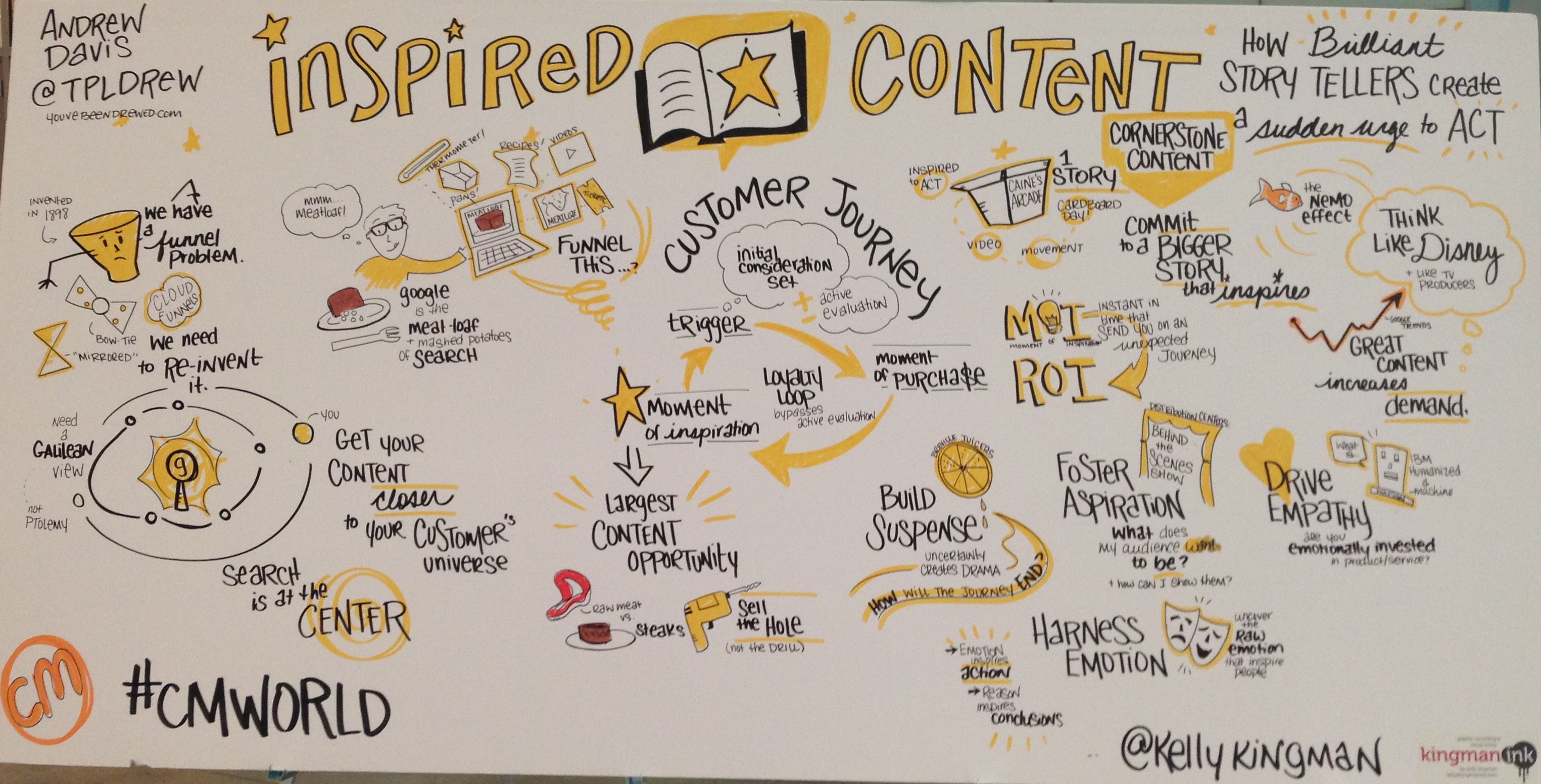 When you harness emotion you inspire people to act! As Davis put it, you can try to appeal to your audience with the superiority of your product or service, but, in the words of Dr. Donald Calne, "Emotion leads to action while reason leads to conclusions." Harnessing that emotion and empathy removes the need for a physical call to action by instilling it the hearts of your audience.
Amber van Natten is the Managing Editor of the NewsCred blog. 
Originally published on Sep 9, 2014 10:05 PM