There's something happening in tech right now that we can call the "app-ificiation" of life. For a certain class of consumer, the mundane daily functions and tasks of life can be completed with the click of a button. There are apps that track your workout efficiency. Tap your screen, someone will show up at your door with food. Sick and need a doctor? No problem. There is, of course, an app for that, too.
But in this sea of apps, it's more important than ever to stand out. Which is why ride-sharing apps Lyft and Uber have taken to the streets with two divergent content marketing strategies. So, who's the dominant force on the road: the venture-funded Uber, with its reported $258m from Google, or fellow new kid on the block Lyft, with its $250m from Alibaba?
Buckle in. Let's see.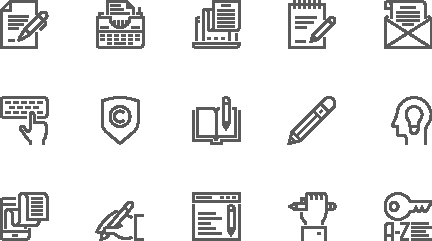 Content Innovation
Uber: It's hard to argue that Uber isn't only one of the most innovative brands in the ride-sharing space, but one of the most innovative brands, period. Uber's experiential marketing, from delivering kittens to the doors of San Franciscans to giving Deloreans as an option for transport for a day, has created endless buzz and praise from consumers and the creative industries alike. Uber's blog is attractive and offers consumers insights into the cities in which it operates as well as company information. While its global array of City Blogs is impressive, Uber's main blog would do well to curate more of the interesting content from these outposts that consumers expect. Expectations are, after all, high, and there's a lot of room for more of the type of innovation the brand is known for elsewhere in its marketing strategy here.
Lyft: Lyft's content marketing strategy goes right for the gut, emotionally speaking. While still in its nascent stages, the direction its digital content is headed in is Apple Super Bowl-commercial sentimental, but it's got heart. An integral part of its beautiful website is a page titled 'Lyft Stories,' microbloggy out-takes from Lyft user experiences, such as that of a driver who ended up picking up his childhood best friend's mother in his car. Its blog is also a genuine treat, with recent features on a Mother's Day surprise visit and profiles of real people who rely on Lyft around the country. Suffice it to say, no other content smackdown website has gotten me teary-eyed or restored my faith in humanity. And if it works on me, it's going to work on other consumers.
Winner: Lyft
Usefulness to Consumer
Uber: If you're looking to find out whether Uber has launched in your city or whether it's under threat by the forces that be, or if you're or an investor or entrepreneur in the ride-sharing space, you're going to find the Uber blog very useful. But the main potential for usefulness of the blog to the average consumer is at the City Blog level. Uber could (and should) decidedly optimize their content with information on events or great places to eat in a city on a given day, or by providing language guides via smartphone.
Lyft: Lyft has positioned itself decidedly as a lifestyle blog, and within that context it is useful to the consumer who is looking for interesting story-driven content. The blog offers a breezy UX, with four content areas: Community, News, The Movement, and Lyftionary — that makes for easy navigation and surfing.
Winner: Lyft.

Social Strategy
Uber: Uber's Facebook feed focuses on corporate info and relies on events for content with great photos of Uber launches in cities across the globe. Its Twitter feed spends valuable social media real estate lobbying against the governments lobbying against them, which is good business — but not necessarily good social media.
Lyft: Lyft's Facebook page is just as human-story-centric as the rest of its digital marketing channels. A representative post? A congratulatory photo of a couple who have just eloped using a Lyft car complete with comments from the drivers who drove them to city hall and dropped them off at their first dinner as a married couple. Twitter follows the same template: there's a photo of a driver and passenger who realized they were wearing the same dress. Overall, the Lyft social strategy is warm and engaging, driven by stories.
Winner: Lyft.
What do you think? Is Lyft your content champion, too?
By Lauren B. Mangiaforte, NewsCred Contributor
Originally published on Apr 11, 2019 2:14 PM