We're still thinking about our #ThinkContent summit and the great takeaways we got from brands like VICE, BuzzFeed, Cisco, Twitter, Spotify, Dr. Pepper, and Target. Since we realize a whole day of content marketing lessons can be a lot to wrap your head around, we distilled the best points from the day into this handy infographic on the hard-and-fast rules of content marketing.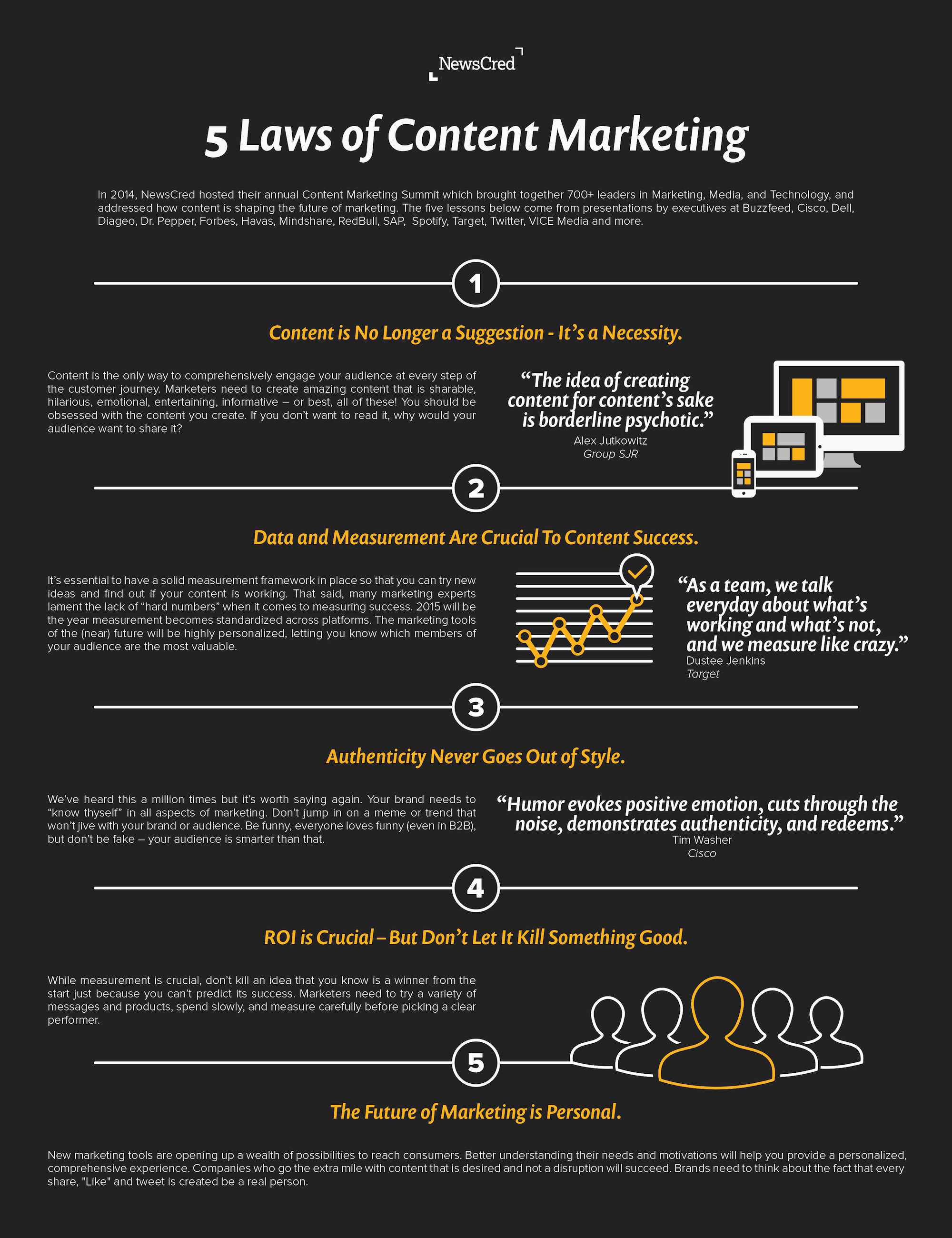 Thank you for subscribing!
Our best content will now come straight to your inbox.