Did you know that User-Generated Content (UGC) makes up 80% of all web content? No joke. If your brand hasn't been tapping into your followers and fans to generate content for your brand, you're missing out.
The numbers in this interactive graphic don't lie: UGC can have a powerful impact on brand reputation and relationship building.
There are a number of ways you can leverage UGC for your brand. Beyond a basic regram or website feed of customer photos, here are a few campaign ideas you can use to put your customers in the storyteller seat for your brand.
Campaign Idea 1: Use UGC as Social Proof
Using social feedback or reviews from customers can help you prove that your marketing copy isn't just a bunch of hype. Featuring positive comments on your homepage or in your testimonials section can lend your brand additional legitimacy and trustworthiness.
You can also use UGC in a clever way to address criticism, as Under Armour did in their campaign, #IWillWhatIWant. In one of the campaign's videos, they showcase tweets about Gisele Bundchen (one of the campaign stars), many of them negative, as she ignores the chatter and kicks some major ass.
Campaign Idea 2: Tap Your Customers' Talents
Your fans and followers have hidden talents just waiting to be shared with the world. Your brand can give them a forum to do just that in a UGC campaign that draws on special skills.
For example, French Connection UK's Make a Scene contest, in which fans are given the opportunity to create a video ad for the brand, generated over 1.3 million engagements its first year.
Campaign Idea 3: Host an Account Takeover
An account takeover can be a great way to bring new perspectives and a fresh tone to your social media channels. You can tap customers, employees (like J.Crew did above), industry influencers, or even other brands.
Doing takeovers on other people's accounts can also give you exposure to a new audience, so keep an eye out for those opportunities as well.
Campaign Idea 4: Launch a Twitter Chat
I'll be the first to admit that the concept of a Twitter chat doesn't sound all that exciting. But they can actually be a fantastic way to connect with like-minded people and generate some super shareable content for your brand.
One case study for this is Burberry, who has driven massive engagement around their Tweetwalk twitter chat that launched in 2011. During the chat, they unveiled their new collection in advance of London Fashion Week and gave advance purchase access to participants.
The Bottom Line
UGC is a great way to source fresh new content for your brand without having to create any of it yourself. By tapping into your fans' talents and passions, you can put them in the spotlight while your brand still reaps the reward.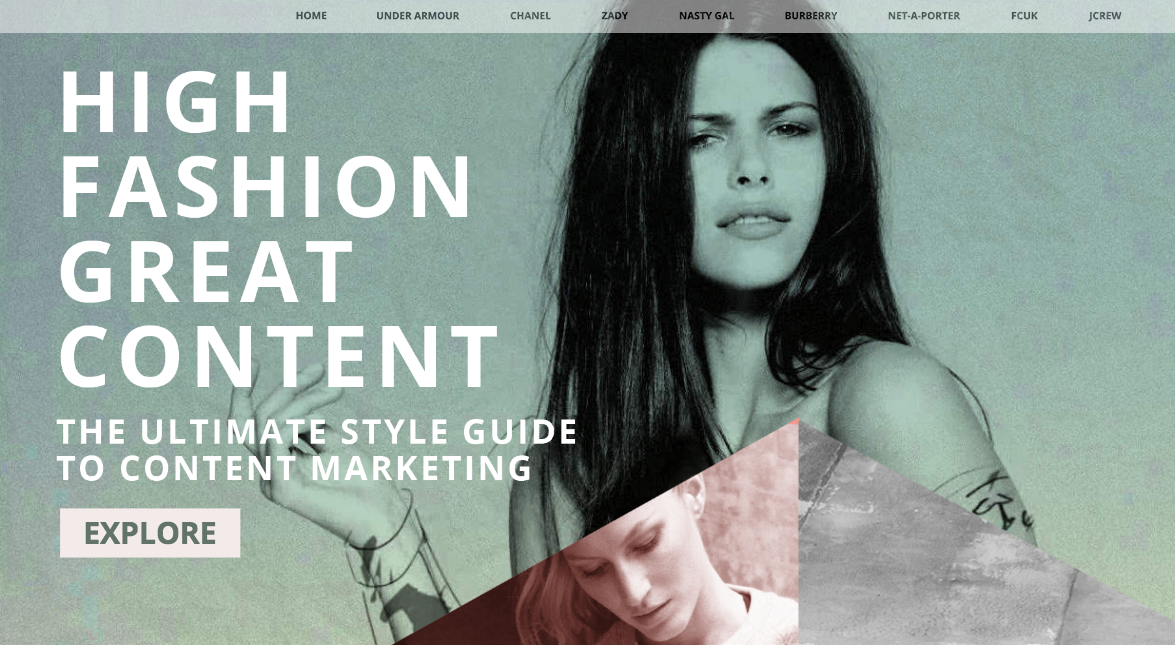 Ashley Taylor Anderson is Director of Content Marketing at Ceros.
Originally published on Nov 5, 2015 11:00 AM