If video killed the radio star, then when MTV cancelled TRL and stopped playing music videos, we all resigned ourselves to the fact that the internet killed the video star. However, in the years since we've had a dedicated TV channel for music videos, they have only become more popular. Artists rely on strong visual content to promote and enhance their musical offering. Visual components are so much a part of their artistry, that in the past three years, Billboard's Hot 100 charts have begun to factor YouTube views into their rankings. Vevo, a platform dedicated to sharing music videos, reported 12 billion monthly video views in 2015. That's a lot of Gangnam Style. When we think of some of the top songs of the last few years, they come to mind first for their videos. We can't belt 'Wrecking Ball' in the shower without picturing Miley swinging weightlessly through the air in red Doc Martin's and little else. You can't make it through a wedding without someone flicking their left hand back and forth to show off the imaginary ring he put on it. And you certainly can't hear Nicki Minaj's 'Anaconda' without visualizing… well, you know.
Beyonce may have won MTV's Video Music Award for best video of the year in 2009 (much to Kanye's relief) for her hit 'Single Ladies,' but she was only just getting started. Since then, her two album releases have been accompanied by a visual album and full length HBO special respectively. Beyonce understands the emotional connection that comes from music and video together and capitalizes on that to build relationships with her fans. In fact, according to insivia, audiences retain 95% of a message when they watch something, compared to 10% when they read it. Tell that to your annoying friends who always claims "…the book was better."  Ultimately content marketing is about building a relationship with your customers, so brands need to capitalize on the storytelling power of video content to relay an enduring message. We have a lot to learn from Queen Bey, (in all ways), but for the purpose of this blog, we'll focus on content marketing.
1. Click to Skip vs. Click to View: Distribution is Key to Audience Engagement with Video
One of the fundamental tenets of content marketing is being what your audience is interested as opposed to interrupting what your audience is interested in. This is especially true of video content, in which brands are often forced to capture audience attention in the first five seconds of their video, before viewers click to skip to the video they actually came to watch. And how many viewers actually stick around past the five second mark to finish the video that so rudely interrupted them? A measly six percent. Instead of force feeding a branded message that is front loaded into the first five seconds of a pre-roll ad, brands should be creating video content that is sought out, viewed, and shared. The first step is choosing distribution methods that encourage this behavior. If viewers are skipping pre-roll videos with such gusto, we need to find other ways to distribute video content that encourages readers to opt in. Social networks like Facebook and Instagram offer the best opportunity to catch our audiences when they are already in video consumption mode. According to AdAge, US users posted 94% more video to Facebook in 2015 than the year before. This rise in video posting has naturally led to an increase in video content showing up in users' feeds. In fact, the number of videos appearing in our feeds has increased by 360% compared to last year. As marketers, we need to consider how user behavior varies by platform. So while YouTube seems like the obvious choice for video content distribution, it might not be the best option for content marketers. Users go to YouTube to seek out and find a specific video to watch. When brands interrupt that process, they are seen as a nuisance that needs to be skipped. When users browse through their Facebook or Instagram feeds, they are hoping something will capture their attention. When brands succeed in providing value through entertaining, informative, or inspiring content, they are rewarded on social channels with shares, likes, and the holy grail of "virality." Choosing distribution methods that encourage opting in will also lead to higher engagement with your videos and a higher rate of completion.
2. Don't Forget Mobile: Reach Viewers Where They Are
Choosing the right device on which to distribute your video is just as important as the distribution channel. Beyonce famously teased her HBO special with an Instagram preview sparking an internet frenzy leading up to its debut. By focusing her marketing efforts on a mobile-only platform, Beyonce reached her fans where they were already engaging with video content- their phones. Brands should be leveraging Instagram in the same way.

Phones and video have long gone hand in hand and this trend is only getting stronger. Last year, Ooyala reported that by 2016, (now!) 50% of our online video views would happen on our phones. Millennials are even more heavily skewed towards mobile when watching video. A 2015 study by Animoto found that nearly half of millennials will only watch video on their phones. This means our video content is only as compelling as it appears to be in 5 inches. Video content should be created with small screens in mind. If sites are not built to be responsive, and CTAs do not function in mobile environments, video content is essentially wasted. These trends about mobile can also inform our distribution strategies. Social channels like Facebook and LinkedIn allow marketers to target their campaigns to specific devices. Funneling budgets towards mobile will help reach users that are more likely to engage with video.
Instagram is where we spend a lot of our time when we're looking at our phones. So unsurprisingly, the platform is investing heavily in their video capabilities in an attempt to attract the big budgets brands are allocating towards video content. Their global head of business recently reported that the platform's video views have increased by 40% in the past six months. At the beginning of May, they announced they would allow brands to feature up to five videos in their carousel ad format. Instagram's reasoning behind this update was to "gives marketers creative flexibility to tell richer stories on Instagram." (Richer stories= content marketing). Now that the mobile platforms are evolving to give brands a canvas on which to tell better stories, it is up to us to deliver. Taco Bell is one of the first brands to take advantage of the new carousel video format and they are using it to poke fun at the increasingly popular food videos popping up all over social media. These clever videos feature easy-enough recipes replete with all the things that inevitably go wrong with home cooking. The broken egg shell below, for example, is all too relatable. The clips seem to read our minds and end on the tagline they knew we were all thinking… Yeah I could make it, "or [I] could get this for $1." This content was created with the destination in mind and translates well into mobile mindsets and behavior.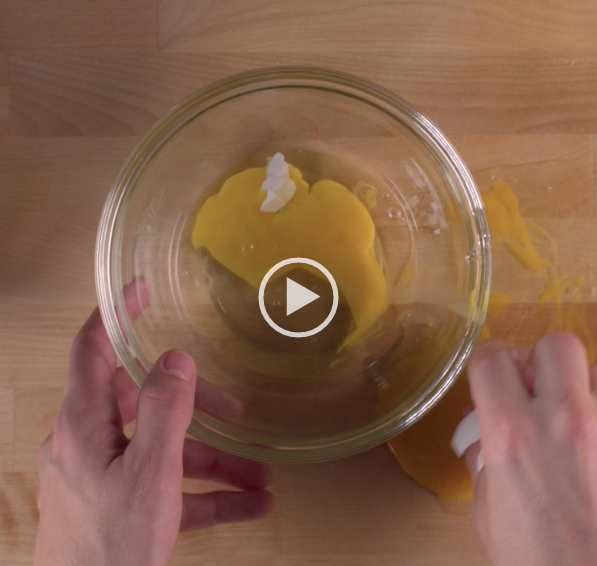 3. Size Matters: A Video Needs to be Long Enough to Trigger an Emotional Response
Now that we know what to do with it, how can we create the type of video that will encourage completion and shares? Brands have long been constricted to the 30 second ad spot on television, so why have we resigned ourselves to taking an even smaller spot with a five second pre-roll? We know that meaningful content requires enough time to tell a compelling story. Longer form videos allow the type of narrative that conjures an emotional response and builds relationship. Instagram has also recognized this and updated their platform to allow longer form video. Here's an example from British Airways India that resonates with one of the most universal emotional experiences of all: coming home to your mother. (This video is NSFW… because you will probably cry). In the video, British Airways uses content to communicate their brand message, [that for] "almost 40 years, we've dedicated ourselves to reconnecting you with the people who matter." This can't be done in five seconds, so they take over five minutes to tell their story, and not a second is wasted.
Beyonce doesn't shy away from long form video and even relies on an episodic structure to encourage viewers to continue consuming her content. Brands can leverage this narrative technique to continue the conversation with us. Sequential video provides an opportunity for people to continue to engage with content they like and build relationships with those brands. Here's an example of a series from Coca-Cola that again evokes universal emotions through carefully crafted episodes. This strategy allows for multiple positive touch points between a brand and their audience – and keeping in touch is what relationships are all about.
Well you did it. You made it through an article about video content that featured zero cat videos. Video is clearly here to stay and its relationship to mobile is unwavering. Instead of reinventing the wheel, marketers can learn from musicians and other brands that are already giving people the video content they want. The key is to reach people with the type of video they want to watch where they want to watch it.
Esti Frischling is Global Marketing Solutions Partner for NewsCred. 
Originally published on May 20, 2016 10:00 AM