2015 is going to be another awesome year for content marketing. With 86% of B2C and 91% of B2B marketers using content marketing, we expect these numbers to grow and grow. As more of you marketers come into the content fold, we've got the 10 unbreakable rules for doing it right in 2015.
Ready to be awesome?
1. Listen to your audience.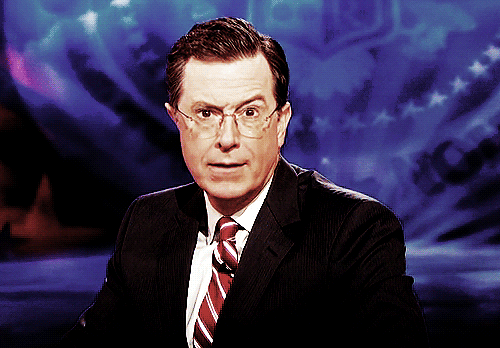 via electronicproducts.com
Whether you're doing it through social media analytics or blog comments-section reading or a good old-fashioned focus group, lean in until you can hear what the people want. You exist for them, and not the other way around.
2. Be real with yourself about what your audience wants.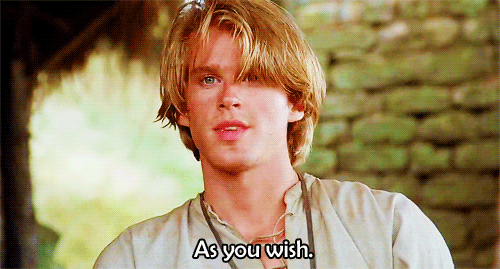 You might have the coolest idea in the world, but if your audience doesn't respond to it with the page views, shares, or comments you need, be ready to switch it up with a cool idea that's more in line with what they want and what else is working. It's what good content marketers do.
3. Don't try to be all things to all people.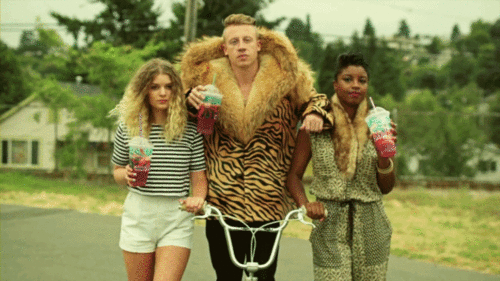 via wifflegif.com
Your content and your content buckets should be focused enough to appeal to the audience you want to reach, while being broad enough to appeal to a few subsets within that audience. Don't cast the net too wide — it'll dilute your message and potentially confuse people.
4. Follow the rule of thirds.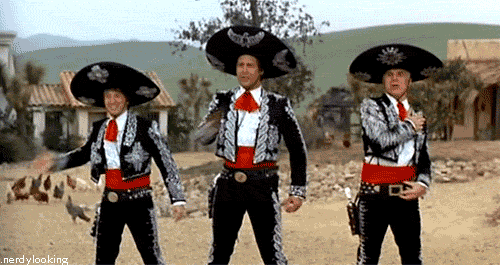 via giphy.com
To get the right amounts of content types to your audience, remember to follow the rule of thirds: one third of your content should be original, one third should be licensed, and one third should be user-generated or influencer based. This is the best place to start when figuring out what mix is right for you. You can adjust your recipe as you go.
5. Don't get lazy with your visual content.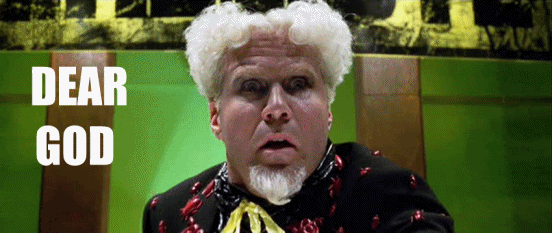 via pandawhale.com
Crappy stock photos aren't going to cut it with consumers anymore (did they ever?): authenticity is the name of the visual game from here on out. If you're not spending time deciding what visual content is going to pair up with your carefully written text, you're losing huge opportunities to win your audience, who process visual information 60,000 times faster than text.
6. Get thee to a CMS!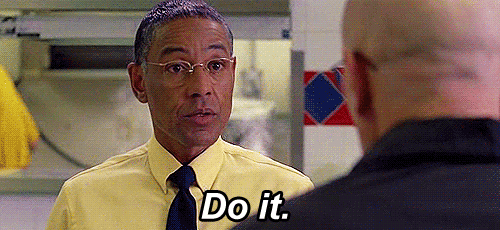 via headoverheels.com
If you're not using one already, this should be a priority. If you are using one, take some time out to assess if it's still working for you, or what you might be missing out on. Finding the right software and platforms is the key to staying organized, which is the key to making sure you are scaling your content.
7. Have an authentic voice.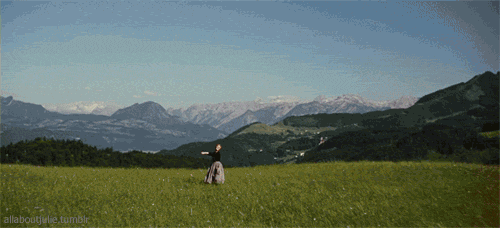 Whatever tone of voice you settle on, make sure it's consistent, relevant, and real. If the hills aren't alive with the sound of your particular content marketing music, make it a goal for 2015 to get there by creating a reliable tone of voice and upping your unique factor.
8. Don't avoid technology and tools. Let them help you.
via rebloggy.com
This one is for those out there who might be holding on to ideas about writing or marketing pre-internet. There are some awesome content marketing tools (our Content Marketing Cloud being one of them) that can seriously help you publish and keep track of your content — and even predict how consumers will use it. This will only make the creative processes smoother, we promise. Technology is your friend.
9. Embrace numbers, data, and analytics.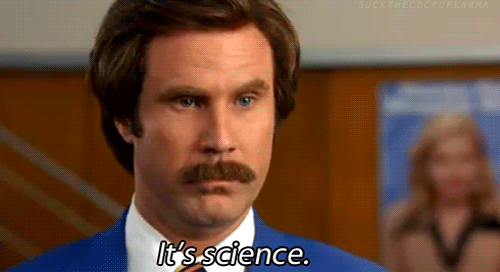 Just as you should embrace scheduling tools and a CMS, you should also embrace the numbers they can get you and make smart changes based on what you find. Social analytics can help you AB test types of content and headlines to make sure they aligne with your KPIs. Traffic numbers can tell you when the best times to publish are. Get on it.
10. Be brave.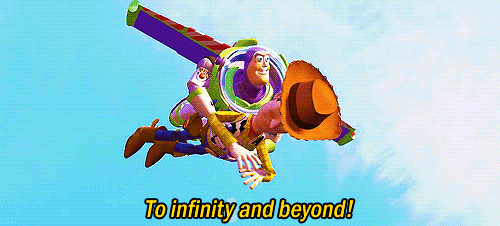 Content marketing is exciting because there are so many creative ways to do it. Push the boundaries. Get futuristic. Make a sweet app. Mix it up, content marketers: the sky isn't even the limit (have you seen this cool space jump by Red Bull?). We can't wait to see what you come up with in 2015…and beyond.
Thank you for subscribing!
Our best content will now come straight to your inbox.